Begum Rokeya Day today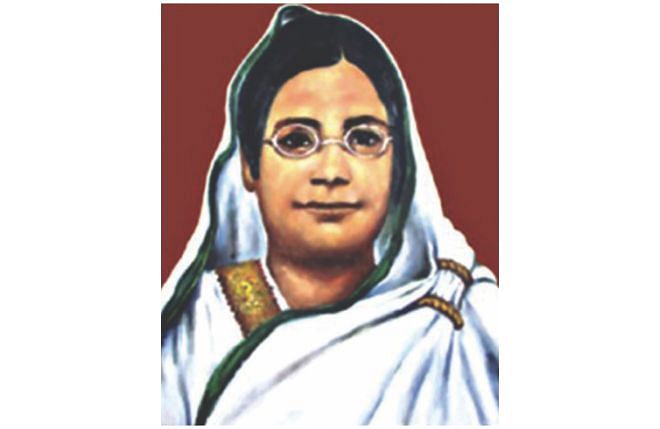 Begum Rokeya Day will be observed countrywide today to pay tribute to  Begum Rokeya Sakhawat, a  social reformer and pioneer of women's education. The momentous day marks the 133rd birth and 81st death anniversary of Begum Rokeya.
Rangpur district administration, Begum Rokeya University, Rangpur (BRUR) and several socio-cultural and women's organisations have chalked up programmes to observe Rokeya Day 2013.
The Rangpur district administration has organised a three-day programme to observe Rokeya Day 2013 at her birthplace in Pairaband village.
The day will begin with the placing of wreaths at Begum Rokeya Smriti Stambha (memorial).
Begum Rokeya, who was a fierce champion of gender equality, was born at Pairaband village under Mithapukur upazila in Rangpur district on December 9, 1880 and died on the same day in 1932 in Kolkata.
The birth and death anniversaries of Begum Rokeya are being officially observed as Rokeya Day since 1994 at Pairaband village.