Neymar cleared of fraud but corruption trial awaits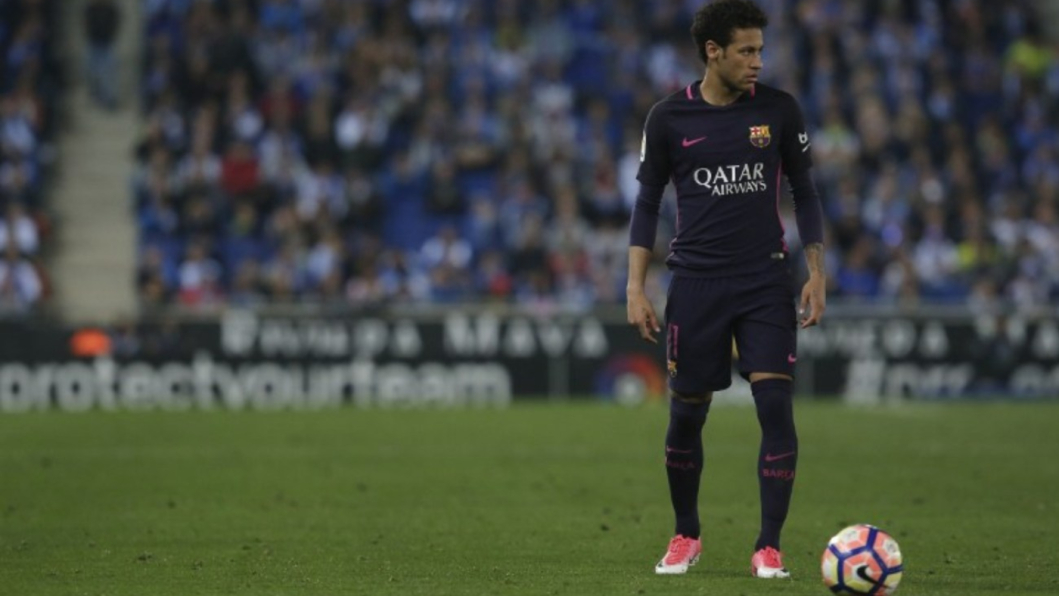 -Neymar celebrates dropping of fraud charge
-Barcelona striker still faces corruption trial
Brazilian forward Neymar has been cleared of fraud but still faces a corruption trial in Spain in connection with the value of his 2013 transfer from Santos to Barcelona, the Spanish National High Court said on Thursday.
The defendants in the trial will be the player, his parents, current and former Barcelona presidents Josep Maria Bartomeu and Sandro Rosell, FC Barcelona and NN Consultoria, the company Neymar started with his family, according to a court statement.
Bartomeu, Rosell, Barcelona and Santos also face trial on fraud charges, along with former Santos president Odilio Rodrigues, the statement said.
"We are very happy as this was a favourable decision for us," Altamiro Bezerra, an advisor to NN Consultoria told Reuters.
"It has eliminated the question of fraud in the contracts and we are also certain that we will be absolved of corruption."
The case stems from a complaint by DIS, a Brazilian company that owned 40 percent of the rights to Neymar when he was at Santos. It argues it lost out on its rightful cut from the transfer because the true value of the deal was understated.
Prosecutors said in November that Neymar should be fined 10 million euros ($11 million) and handed a two-year jail sentence.
For first-time offenders in non-violent crimes, sentences of two years and under are suspended in Spain and it is unlikely the player would serve any prison time.
Barcelona said at the time of Neymar's move that the transfer figure was 57.1 million euros, of which 40 million was paid to Neymar's family.
DIS received a 40 percent share of the remaining 17.1 million that was paid to Santos. But the court put the actual value of the rights to the player that were transferred to Barcelona at 25.2 million euros, and said DIS's cut should have been based on that amount.
"The Judge has set bonds of 3,429,768 euros as pecuniary liability for Rosell, Bartomeu, Rodrigues, Football Club Barcelona and Santos Football Club, which must be paid by all jointly," the court said in a statement.
Barcelona did not immediately respond to an e-mailed request for comment. No one was available to comment at Santos, while a spokesperson for DIS said they were pleased with the ruling.
The transfer has given rise to several investigations in Spain and Brazil.
Last June, Barcelona agreed to pay a fine of 5.5 million euros to the Spanish authorities to settle a related tax fraud case.
The club also admitted that it paid almost 100 million euros for Neymar, not the 57.1 million euros it originally claimed.