'Have to keep improving'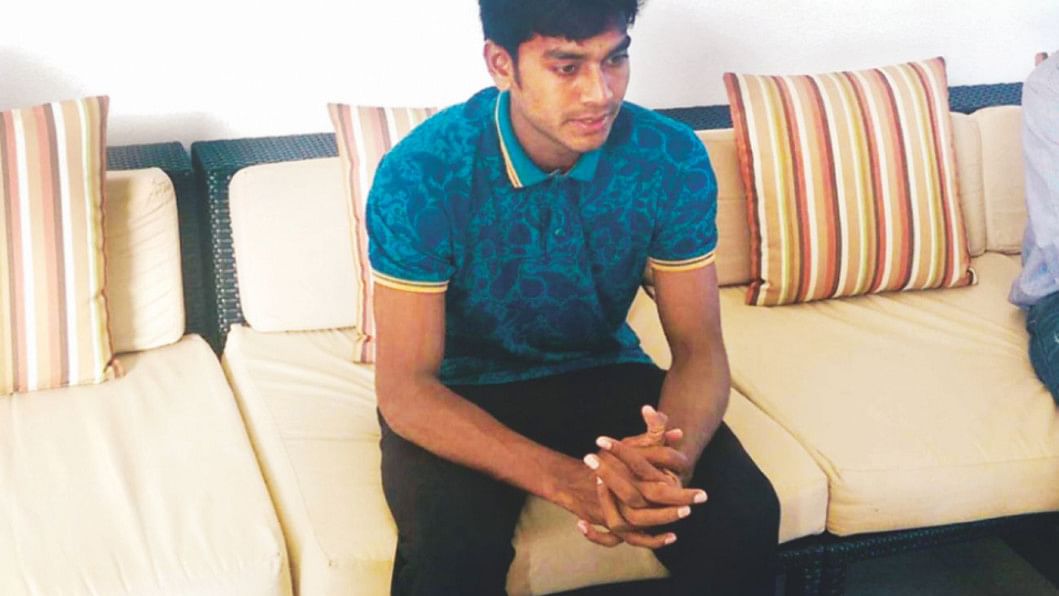 Putting behind the hullaballoo that surrounded his last-minute inclusion into the ODI squad, Mehedi Hasan Miraz has proved once again that he is a player not cowed by the big occasion.
On his ODI debut in the first ODI against Sri Lanka in Dambulla on Saturday, Miraz struck up a lethal spin-and-pace partnership with skipper Mashrafe Bin Mortaza to all but bowl Sri Lanka out of the game in 10 tight overs that stymied the launch of their chase of Bangladesh's 324.
Much like his friend from the Under-19 days Mustafizur Rahman, former youth captain Miraz has had auspicious starts in both Tests and ODIs. It speaks of his will to be on the winning side that Miraz had trouble deciding which one he would rate higher, the Test debut against England last October where he took a five-for but the team lost narrowly or Saturday's ODI debut where his two wickets contributed to a potentially series-deciding win.
"It was a dream debut for me on both occasions," Miraz said at the team hotel yesterday afternoon. "I took five wickets on debut but unfortunately we lost the match. But in ODIs I made a winning start. Actually both the starts went pretty well for me. Now I want to continue with this good start."
The likes of Miraz, Sabbir Rahman, Mosaddek Hossain and Mustafizur represent Bangladesh's next generation of stars who because of the deeds of their predecessors, can dream even bigger. Tamim Iqbal praised Miraz for his nerveless performance on debut after Saturday's 90-run win.
 "I think he made a fantastic debut today [Saturday]. He bowled very well. It didn't seem like he was playing his first ODI. I think he is a confident guy with the right attitude. He will go a long way."
When told of Tamim's comment, Miraz smiled shyly and returned the compliment. "I will give credit to the seniors for that. Senior players have supported me very much on the field yesterday.
"Honestly, I felt nervous at the beginning. Because in a Test match, players have plenty of time to bounce back from a bad spell, but in ODIs there is less time available for a player to prepare himself. Mashrafe bhai inspired me and told me that if I could bowl in good areas then it will be difficult for the batsmen to play. I felt very relaxed and confident due to their support."
In his short career so far, Miraz has shown a noticeable willingness to learn and develop that has been evident in his batting. In the first four Tests he played, he seemingly could not buy a run despite his reputation as a genuine all-rounder in age-level and first-class cricket. But once he got a substantial score in the Hyderabad Test, he has been a consistent performer with the bat in the lower order in Tests. He seems eager to apply that philosophy with the ball too.
"International cricket is pretty tough. To survive I have to improve myself continuously. Because everyone is watching how I play, people will do research and analyse me. So if I stick to the same method it will not work. I have to improve myself day by day," he said.
He then said something that seemed to perfectly reflect the mindset of the Bangladesh team now.
"We all felt good after winning, but what can I say about celebrating?" Miraz said when asked how they celebrated their win. "The game is not over yet. There has only been one match, and if we become satisfied after that then we cannot go forward. We will celebrate only when we win the series."