Fizz unlikely to feature in IPL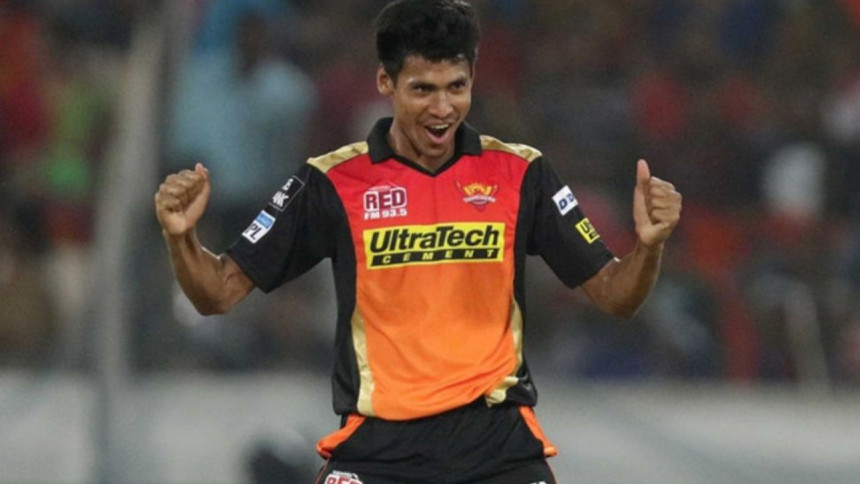 Bangladesh pacer Mustafizur Rahman, who played a key role in Sunrisers Hyderabad's (SRH) victory in Indian Premier League (IPL) 2016, is likely to miss the upcoming edition of the tournament.
Mustafizur played 16 matches in previous edition, and was the second highest wicket-taker for SRH with 17 scalps at 24.76. He is currently in Sri Lanka to play the last ODI of the three-match series, which will be followed with two T20Is. As reported by Sportstar, Mustafizur is not sure whether Bangladesh Cricket Board (BCB) will allow him to feature in IPL because of Bangladesh's further international fixture.
Bangladesh will travel Ireland in May to play a tri-nation series against the home team and New Zealand. "I have learnt a lot from the IPL, but I don't think I will be able to make it for the tournament this time around. I am waiting for permission from the board," said Mustafizur.
One of the sources from SRH team have also confirmed over Mustafizur missing initial matches in IPL and added, "He will be missing the first-leg, for sure. We are waiting for an official response from the BCB on his (Mustafizur) availability." Moreover, even if Mustafizur gets an approval, he is not sure over his availability citing fitness issues and said that his limited-over captain Mashrafe Mortaza has suggested him to skip IPL.
 "I am still not sure whether I will be able to play too many games. Even if I go, I will have to return by the first week of May. I am yet to get back my rhythm, so Mashrafe bhai had suggested that I should skip the IPL. I am seriously considering his advice. We have a long season ahead, and it is important that I remain fit," Mustafizur added.
Mustafizur also spoke about his recent performance and expressed, "I am trying hard to regain the lost touch, but I am still not happy with my performance. Before the Ireland tour, I have to be absolutely ready."
In the previous ODI against Sri Lanka, Mustafizur had an unimpressive outing as he conceded 60 from 8 overs. Reacting to it, Mustafizur said, "I couldn't sleep properly that day. I was mentally down. Walsh has given me quite a few suggestions, and I am trying to follow them. I have to return to form."
In the end, an emotional Mustafizur added that he will surely miss the being in action if he did not get to play in IPL. "I learnt so much from David Warner and Yuvraj Singh. It is a good team, and I wish I am there," Mustafizur said.