Prime Minister to honour 400 athletes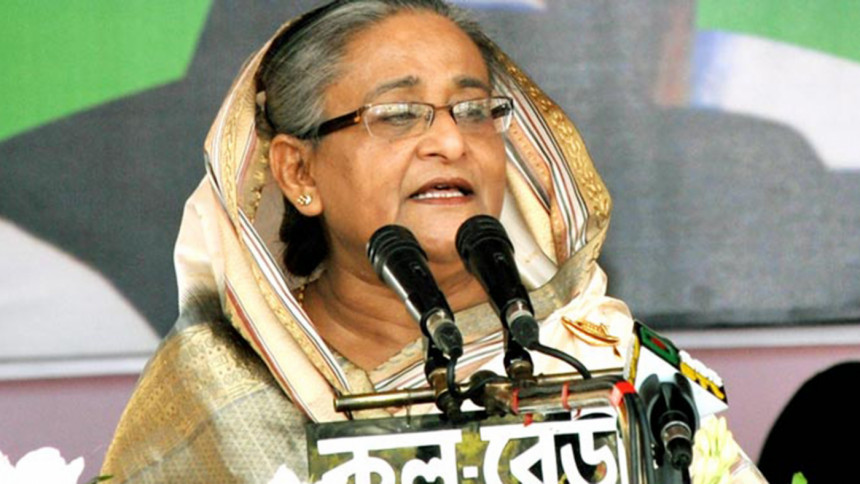 Prime Minister Sheikh Hasina is expected to accord a gala reception and give cash awards to athletes and national teams which have brought laurels to the nation at the international level over the past six months to celebrate Pahela Baishakh.
Around 400 athletes, coaches and officials are expected to attend the programme at the Gono Bhaban on Sunday evening after the Prime Minister expressed her desire to meet the country's athletes and recognise them by providing incentives to each and every person who has had success at the international level.
To fulfil the desire of the sports-loving Prime Minister, the youth and sports ministry is preparing the list of athletes and national teams who have either won trophies or bagged medals in international competitions.
"A list comprising 350-plus athletes and nearly 50 officials and coaches from 10-12 disciplines has been prepared as the Prime Minister has expressed her desire to have dinner with them and give cash awards to each and every player to celebrate Pahela Baishakh," said Harunur Rashid, the youth and sports secretary of Bangladesh Awami League. He added that the list of the athletes and officials would be finalised by the PMO.
Over the past six months Bangladesh has hosted a few international tournaments while also participating in international tournaments abroad and have produced satisfactory results.
The disciplines so far included cricket, football, hockey, chess, shooting, swimming, badminton, weightlifting, volleyball, golf, archery, specified floor hockey in special Olympics, roll ball and bridge.
"It is a different initiative by honourable Prime Minister Sheikh Hasina as we had earlier seen that teams were only awarded immediately after their success. This time all successful athletes and teams will be accorded by the sports-loving Prime Minister," said Harunur. "Such recognitions will definitely inspire the athletes to produce better results in the future."
Harunur also informed that the Prime Minister was likely to hand over the flats to SA Games gold winning athletes -- swimmer Mahfuza Khatun Shila, weightlifter Mabia Akter Simanata and shooter Shakil Ahmed -- as she had promised to.