Road to Freedom: This Day in Bangladesh Liberation War History
Monsoon takes toll on Bangladeshi refugees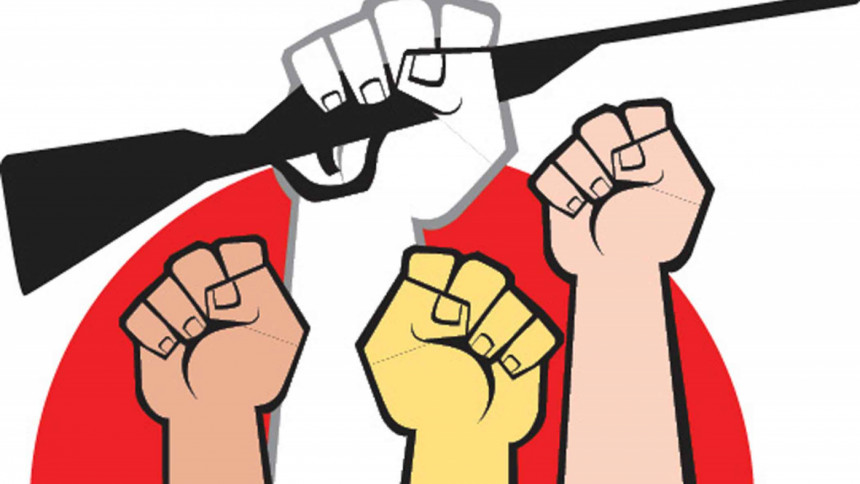 June 30, 1971
RAINS ADD TO DEATH TOLL OF BANGLADESHI REFUGEES
The procession to Baduria's cremation landing with the bodies of refugees from Bangladesh was endless, reported Washington Star.
Until mid-June 1971, cholera was the main killer among the poorly dressed, shelterless refugees in that jute centre 45 miles from Calcutta and in hundreds of other refugee camps along the Bangladesh frontier.
Now bronchial pneumonia. fever, chicken pox and measles, all aggravated by the monsoon rains, were taking their toll.
Relief officials in Calcutta feared the death toll might rise sharply in the next few weeks when the monsoons would intensify.
The officials said that thanks to medicines rushed to India from around the world, they were able to quell the previous month's cholera epidemic, which took more than 5,000 lives.
But they still desperately needed foreign help for tents, tarpaulins and waterproofing material to provide shelter for an estimated 2 million refugees living in the open.
EAST PAKISTANIS PICKET HERE AGAINST SHIPMENT OF ARMS
A group of 12 Bangladeshis and sympathisers picketed Pier 36 on the East River, New York, today, carrying signs that said "The Shipment of Arms Must Be Stopped".
The Pakistani ship Kaptai berthed at the pier on the previous day and was scheduled to make a number of other Atlantic and Gulf Coast stops before sailing to Karachi in West Pakistan.
The Nixon Administration stopped granting military export licenses to Pakistan on March 25, after the Pakistani army moved to crush the movement in Bangladesh, but did not revoke permits issued before that date.
NEW YORK TIMES CORRESPONDENT OUSTED FROM EAST PAKISTAN
Sydney H Schanberg, South Asia correspondent of The New York Times, was expelled from East Pakistan today.
He said he had been ordered to leave by martial law authorities "in the interests of the security of Pakistan".
Schanberg, who was based in New Delhi, was earlier one of 35 foreign correspondents expelled from East Pakistan in March, 1971.
CANADA BLOCKS SHIPMENT OF WEAPONS TO PAKISTAN
The Canadian government stopped a shipment of spare aircraft parts to Pakistan and said no Canadian arms were to be loaded aboard the Padma, which arrived in Montreal on June 29, 1971 from New York.
Customs officials said the order blocked the loading of 46 crates of parts for F-86 Sabre Jets; an official of the firm shipping the parts said the contracts went back as far as five years.
UN REJECTS WORLD BANK ASSESSMENT ON BANGLADESH
The UN in effect declined to take note of the World Bank team's assessment of the situation in Bangladesh. World Bank's assessment was completely contrary to the assessments and prognostications by the UN officials, Ismet Kittani, Prince Sadruddin Aga Khan, and the UNDP officials about the slow return to normality and resumption of the UNDP aided development projects in the war-affected area.
Shamsuddoza Sajen is a journalist and researcher. He can be contacted at sajen1986@gmail.com