Hefajat will announce next course of action soon: Junayed Babunagari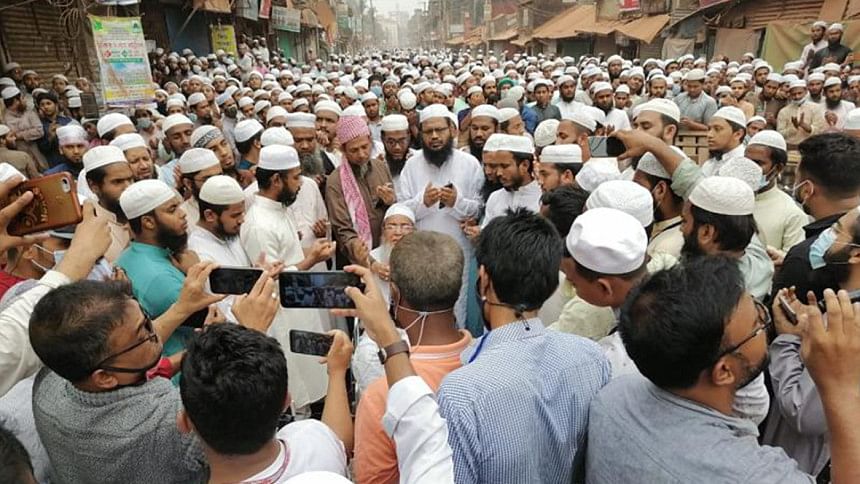 Claiming that today's hartal has been successful, Hefajat-e-Islam Amir Junayed Babunagari said they will announce their next course of action soon after their internal meeting.
"We will let people know of our next programme after our internal meeting," Babunagari briefed reporters, appearing in front of the barricade set up by madrasa students near Hathazari Madrasa in Chattogram this afternoon.
He urged the government to ensure better medication for the injured Hefajat activist.
Babunagari denied the claim that Hefajat activists launched attack on police station.
He said "OC Rafiq [Brahmanbaria] shot dead four people in a peaceful procession without any provocation. More people have been killed across the country and thousands have been injured, especially in Brahmanbaria and Dhaka."
"This is not a trivial matter. For this reason, we have called the hartal. We were forced to call the hartal," said the Hefajat chief.
He said the hartal is being observed spontaneously and that ulama from all over the country have responded to the shutdown.
The Qawmi madrasa-based organisation enforced a dawn-to-dusk hartal across the country today protesting Indian Prime Minister Narendra Modi's visit to Bangladesh and police action in Dhaka, Chattogram, and Brahmanbaria.