Four mild quakes hit Sylhet, experts warn of a major one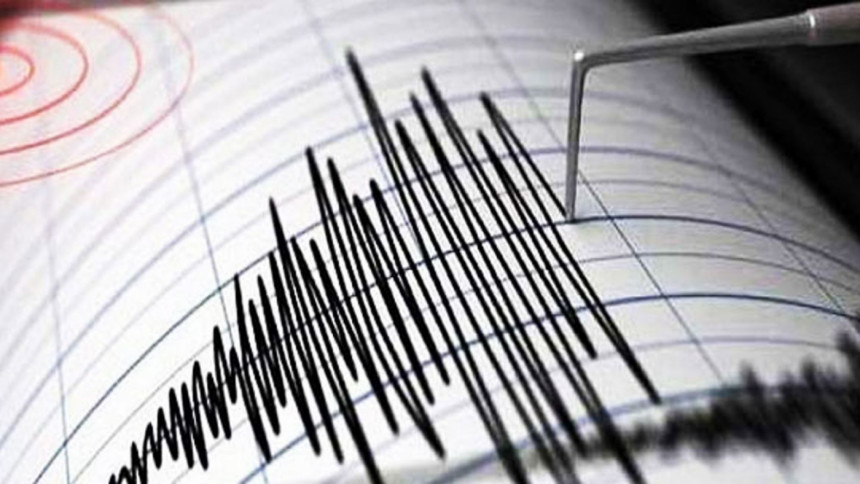 Four mild earthquakes jolted Sylhet today, creating panic among people in the district.
After three successive earthquakes this morning, another earthquake jolted the district in the afternoon, reports our Sylhet correspondent.
Following the repeated tremors between this morning and afternoon, experts warned of the possibility of a major earthquake at Dauki faultline and urged all to stay alert.
Sylhet city dwellers experienced the first mild tremor at 10:36am, a second one -- stronger than the first -- at 10:50am and a third mild one at 11:30am.
Residents of the northeastern city became panicked after they experienced the fourth one at 1:58pm.
However, the Meteorological Department couldn't pinpoint the accurate location of the earthquakes as the seismic activities were recorded only in one seismic station in Sylhet.
Sayeed Ahmed Chowdhury, meteorologist of Bangladesh Meteorological Department (BMD) in Sylhet, said, "Among the four earthquakes, the second tremor at 10:50am was of the highest magnitude 4.1 in Richter scale."
"We were able to measure aerial distance of the epicentre toward the north that points to the Dauki faultline; but couldn't pinpoint it accurately as the depth was less and the earthquakes were not recorded in any other seismic centre," he said.
Dr Syed Humayun Akhter, professor of the Geology Department of Dhaka University and also the director of Dhaka University Earth Observatory, said "As per our finding, the location of the tremors were at the hilly terrain right in the upstream of Sari river in Jaintiapur upazila, which is the eastern part of Dauki faultline."
Dauki faultline, a 300km faultline stretches south of the Shillong plateau and right at the northern border of Bangladesh's Mymensingh and Sylhet division.
On June 12, 1897, a magnitude 8 plus earthquake jolted in Dauki faultline almost destroyed every structure of Bangladesh's northeastern part and India's Meghalaya and Assam.
Dr Syed Humayun said "Dauki fault line has huge strain energy stored that will be released at any time and can cause 7.5 to 8.5 magnitude earthquake. These mild tremors might be the alert for a major earthquake which might take place in a couple of days or within couple of months."
"Moreover, the Chittagong-Tripura fold belt, right at the bordering stretch of Chattogram division, contains more strain energy that can trigger magnitude 8.5 or more earthquake," the professor said.
He said, "The science has not improved that can surely forecast an earthquake. People need to be ready for a major earthquake soon. Awareness is important as five people of Bangladesh died after being panicked during the earthquake of Nepal in 2015. No one should be panicked anyway."
Meanwhile, Sylhet City Corporation called an emergency response meeting with all concerned authorities at the Nagar Bhaban this afternoon.