DMCH medical board examines Kishore's health, suggests few tests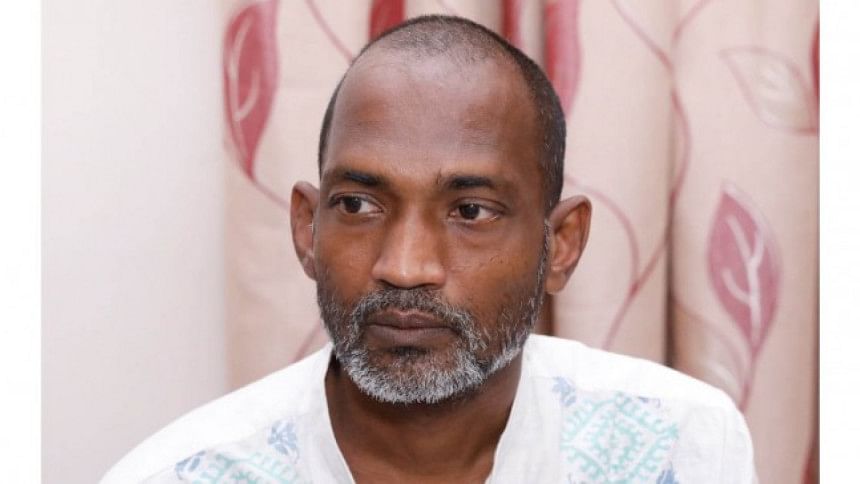 Medical board members of Dhaka Medical College Hospital (DMCH) have examined cartoonist Ahmed Kabir Kishore's health condition. Kishore is currently on bail in a case filed against him under the Digital Security Act.
They have also suggested some tests for his eyes and ears, and other problems related to diabetes, Kishore's elder brother writer Ahsan Kabir told The Daily Star.
"Head of the medical board called yesterday and asked us to go to Dhaka Medical College Hospital principal's room around 10:00 am today. We went there in due time. They gave some tests after examining Kishore's health," Ahsan Kabir said.
"We returned from the hospital around 1:00 pm as it was crowded," he said adding that the tests were postponed till either Saturday or Sunday.
"We have learned that since the court gave 24 hours for submitting the probe report on Kishore's health, they will submit an application for a time extension," Kabir added.
DMCH Director Brig Gen Md Nazmul Haque told reporters that the medical board members examined Kishore's health and the report will be submitted to the court as soon as possible, he added.
On March 16, the medical authorities formed the board. On March 14, the HC also asked the director of DMCH to form a three-member medical board to examine the torture that Kishore suffered in custody from May 2 to May 4 last year.
On March 10, Kishore filed a case under the Torture and Custodial Death (Prevention) Act-2013, seeking redress. He did not mention names of any law enforcement agency or officials. However, he chose to file charges against a group of unidentified people.
Kishore, who was prosecuted under the controversial Digital Security Act (DSA), languished in jail for around 10 months. He got out on bail on March 4. After his release, he revealed to the media how he was brutally tortured before he was arrested on paper for the case.