Bangladesh tour of India, Only Test
Shakib's unfortunate streak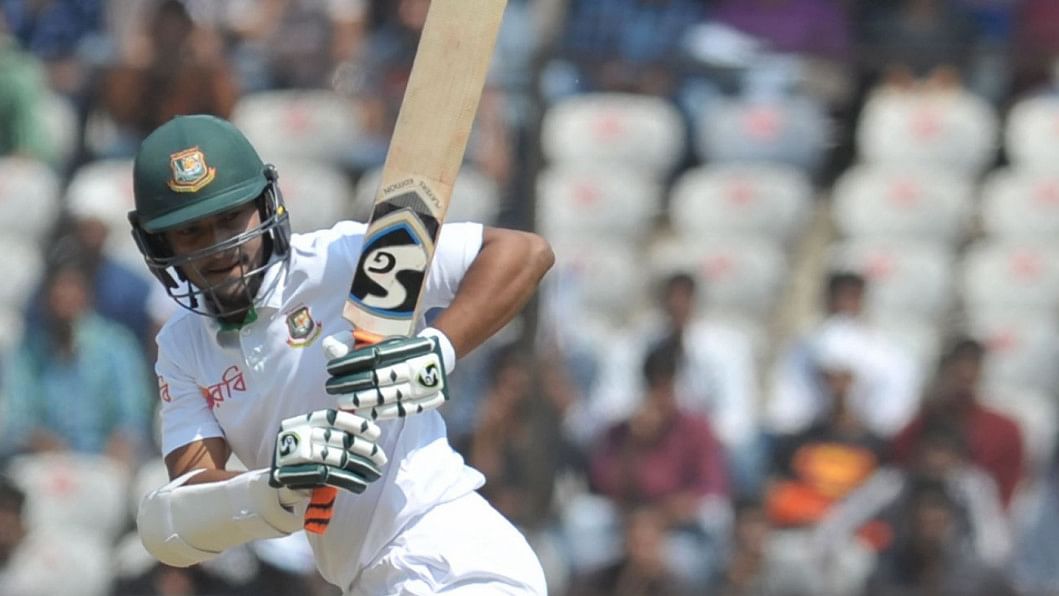 On the second day of the one-off Test between Bangladesh and India, Indian skipper Virat Kohli completed a fine double-century, his fourth in as many series. As far as streaks go, his was as hot as it got in the history of Test cricket, beating Sir Donald Bradman and Rahul Dravid, who had three each.
But the third day saw the continuation of an altogether more inglorious streak by Bangladesh's best player Shakib Al Hasan. His streak, of playing a terrible shot at precisely the worst possible time continued into its third successive series.
Having played beautifully to reach 82 in just 102 balls, in the midst of a 107-run fifth-wicket partnership with Mushfiqur Rahim and with just half an hour to go for the tea break, Shakib chose to step out to no less a bowler than the top-ranked Ravichandran Ashwin to presumably hit a six, but could only mishit it to a delighted Umesh Yadav at mid on.
Those watching would have had a feeling of déjà vu. Less than a month ago, having hit a Bangladesh-record 217 in the first innings against New Zealand in Wellington, Shakib needed only to bat for an hour on the fifth morning in order to ensure a richly earned draw.
Instead, in the second over of the day, batting on nought, he chose to hit left-arm spinner Mitchell Santner over the top, but the result was identical -- a catch to mid on, see video.
The first episode of this unfortunate series was in October 2016, in the first Test against England in Chittagong. With the spinners having bowled beautifully to dismiss England for 293 and the batsmen having reached 221 for five by the end of the second day, it was up to Shakib -- as the remaining recognised batsmen were debutants -- to see Bangladesh to a first innings lead.
Instead, off the second ball of the day, he jumped out to off-spinner Moeen Ali, on a raging turner, and was beaten by the proverbial mile to be stumped, see video.
The three episodes so far have a common theme. Each time a lot hinged on Shakib's continued presence. And on the first two occasions, his departure led to a collapse and then to defeat – the last four wickets after his dismissal fell for 27 runs against England and against New Zealand the last five wickets fell for 94.