Live the vision and grow with it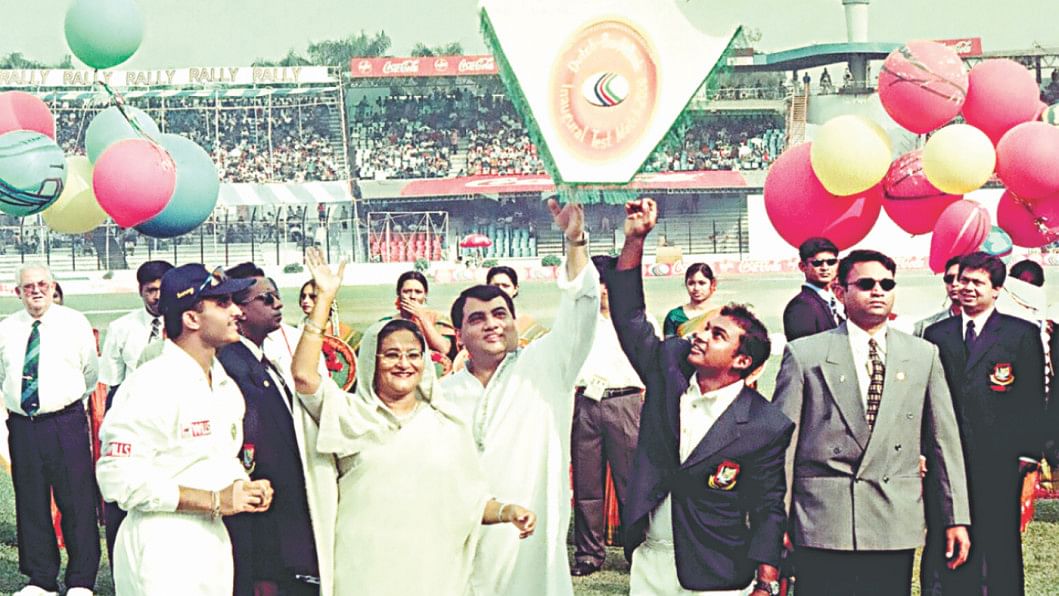 Bangladesh Cricket Board's long cherished dream of playing at the highest level of cricket was realised in June 2000 at the annual Conference of International Cricket Council in London. An aspiration many doubted would ever come true was finally a reality.
As vice president of BCCB from 1991-1996, I became increasingly convinced of the potential of Bangladesh cricket and although not many were enthusiastic at that time to apply for Test status, I believed this was worth going for.   
It was thus in one of the early meetings of the newly formed executive committee of what was then known as Bangladesh Cricket Control Board (BCCB) in the latter half of 1996, I asked the question as the new president -- what goals and targets should we be setting for our cricket?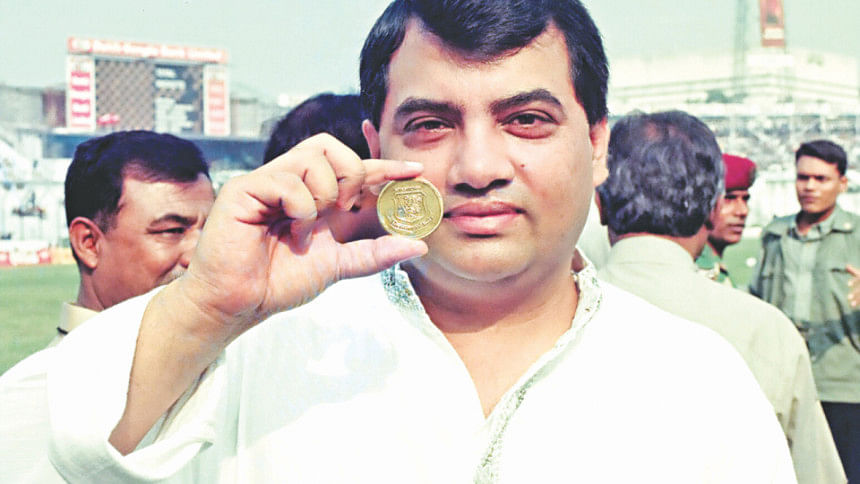 I was fortunate to have in that committee individuals of the stature and experience of Syed Ashraful Haque and each member of the board had a cricket background. Prime Minister Sheikh Hasina and State Minister for Youth and Sports, Mr. Obaidul Quader backed and extended full support to the new board.
So started our dream and the most challenging of quests to achieve Test status. Having a proper plan to achieve any goal has always been fundamental to me and as I always remind myself, if you fail to plan, you are planning to fail.
Starting with changing the eligibility rules to play in national teams at the Associate Membership level of the ICC, winning the ACC Trophy in 1996 followed by the memorable win against Kenya in the final of the 1997 ICC Trophy in Malaysia and our performance in our first ever World Cup (in England in 1999 when we won two matches including the historic win against Pakistan), branding Bangladesh cricket with a new identity and constitution, organising top-notch international events such as the Mini World Cup and the Independence Trophy to establish Dhaka as a major venue and centre of cricket, achieving ODI status, impressively show-casing to the international cricket community the heritage, love and passion for cricket amongst the people of Bangladesh coupled with strong media interest and sponsorship potential, our focus and commitment was absolute and each step of our plan worked like clockwork.
With the strong support of our South Asian friends (India, Pakistan and Sri Lanka), our inner confidence levels were on the rise and after winning the ICC Trophy for the first time in 1997, I declared publicly and set year 2000 as the target date for achieving Test status. We in fact achieved our Test status first and later on our domestic cricket was given first class recognition.
I drew inspiration from the wisdom and insights of Ali Bacher of South Africa, Denis Rogers of Australia and of course Jagmohan Dalmiya -- the finest set of cricket administrators we are ever likely to see, and it was my honour and privilege to be a fellow member of the ICC Board at that time.
Not only did we secure Test status, within a few months there of we were able to arrange and play our Inaugural Test at the Bangabandhu National Stadium. Eddie Barlow, our national coach, sensing my tension reassuringly said, "The boys will do just fine Mr. President – don't worry!" and they certainly did in the first innings with Aminul Islam Bulbul's masterful century and Naimur Rahman Durjoy's impressive wicket haul.
When I look back, it is still a wonder we were able to achieve so much and that too within a mere four-year period. The audacity and courage to dream, the deep rooted and firm belief in the beauty of that dream and the supreme confidence that we can and shall succeed has indeed made this a magical journey.
Perhaps the most fulfilling and satisfying aspect has been how the sport of cricket has united the nation, added a new dimension to our identity, allows us to feel good about ourselves and our country – cricket does not just build character, it will help us grow and bloom as a nation.
Achieving Test Status was of course never an end but rather a means to an end -- one day Bangladesh would be the best and most respected cricketing nation. Our cricket would embody the true spirit of the game and personify the flair of West Indies, the brilliance of South Africa, the professionalism of England, and the competitiveness of the Australians.
As we take on Sri Lanka in our 100th Test in Colombo and reach the century mark, it is time to hit the pause button and reflect on the journey thus far from baby steps to being a juvenile, where we want to be when we play our 150th and 200th Tests, how we will pace this bigger innings in the grand scheme of things.
A record of eight victories in 99 Test matches over a seventeen year period does not exactly set the house on fire but there have been flashes of individual brilliance that keeps the candle of hope burning. To do justice to this hope will require hard work, commitment, highest levels of integrity, strong governance off the field and ensuring cricket does not become a victim of its own success.
Attention must be paid to our domestic structure -- it needs to be revamped and aligned to our Test demands. How can we, for instance, expect our players to win five day Test matches when they play just a few four day matches in an entire season in the domestic league? Let us not fail to plan and thus plan to fail.
Saber H. Chowdhury MP successfully piloted Bangladesh's elevation to Test Status as President of Bangladesh Cricket Board. He is the current President of Geneva based Inter Parliamentary Union.
Twitter : @saberhc