Not quite a united front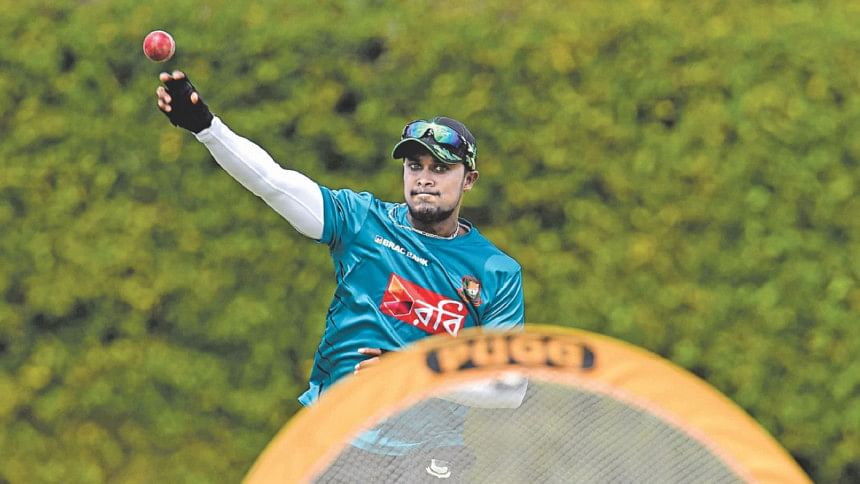 It would be an overstatement to say that Mahmudullah Riyad's exclusion has overshadowed Bangladesh's 100th Test match, beginning today at the P Sara Oval in Colombo at 10:30am (Bangladesh time). However, it would be an alternative fact to say that the atmosphere leading up to such an important Test match -- as much as it being the 100th, it is a match Bangladesh have to win to level the series after the 259-run thrashing in Galle -- is ideal.
At the least, one would expect that the team and the management to present a united front before an important game. The day before was one of high farce, with the team management in Sri Lanka saying that Riyad, as a senior batsman, will be sent home for the duration of the second Test before coming back here if selected for the limited-overs leg of the tour. Then, BCB president Nazmul Hassan Papon, in a press conference in Dhaka on the same day, had blown any consideration of Riyad going back out of the water. Within hours the ODI squad was named with Riyad in it.
So, with management and board pulling in seemingly opposite directions, when skipper Mushfiqur Rahim had taken his seat for the pre-match press conference at the P Sara Oval yesterday, the last official word from the Bangladesh camp was team manager Khaled Mahmud saying on Monday night that, since he is in the ODI squad, a decision on whether Riyad will go back or stay will be taken once Papon reaches Colombo, which he had in the evening yesterday.
"He is possibly not playing in the second Test, but since he is in the ODI squad, he will stay with the team. It can happen to any cricketer that he might fall into a bad patch," announced Mushfiqur when asked whether Riyad will go back or if he has gone back already. "Hopefully he will come back strongly in the ODIs."
Now, the press conference took place yesterday at 1:45pm Sri Lanka time, and Papon had not arrived yet. Riyad was initially, before Papon held the press conference on Monday, supposed to go back in the morning yesterday but because of ticket unavailability, Riyad's flight pending Papon's approval was going to be put back to the morning of the historic Test. It was not officially announced anywhere till 8:00pm that Riyad will continue to be with the team in Colombo, if that is indeed the case.
Granted, because of the proximity of the ODI leg, which gets underway in a week's time with the warm-up match on March 22, and Papon's own opinions on the matter, Riyad probably would have stayed behind anyway. But what message it sends to the team and the management, including coach Chandika Hathurusingha and Mahmud, that the captain announced a decision that is supposed to be made by management is anyone's guess.
"It won't have much of an impact in the team but he is a senior cricketer so you feel bad. But we are 1-0 down, so whoever plays has to focus on making it 1-1."
In this utterance at least, Mushfiqur towed the line that Mahmud was tugging at the day before when the former Bangladesh captain said: "We are behind in the series and it is not a place for emotions; performance is paramount."
It is certainly a sign of a professional team when even someone as established as Riyad is dropped, that too for a momentous Test, because of underperformance.
The decision to send Riyad back may have raised a few eyebrows, but it was made by a management entrusted with making these decisions according to how they see it. Whatever the rights and wrongs of that decision it now seems that Riyad is staying and the team, by conservative estimate, is a little out of sync.