'We will play for Mashrafe'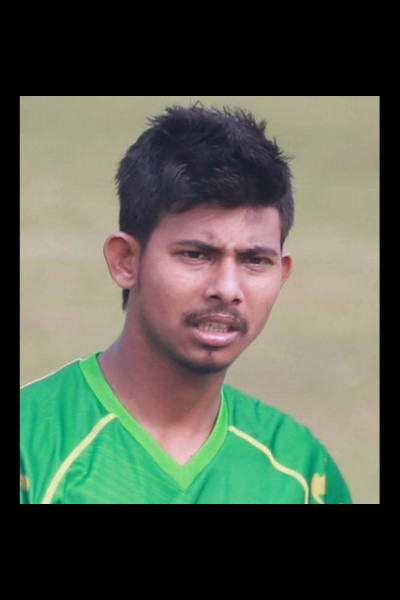 With the gloom surrounding Mashrafe Bin Mortaza's retirement from T20Is hanging over today's second T20I against Sri Lanka, the man took it upon himself to ensure that it does not overshadow the match and that it inspires the team to come up with a rare T20I win to leave Sri Lanka with squared series in all formats of the game.
While it may have been fitting for a senior player to speak before the day of Mashrafe's last match, that place was taken by Bangladesh Cricket Board (BCB) president Nazmul Hassan. Since there would be no practice for either teams before the last match of the tour, junior batsman Mosaddek Hossain came out to meet the press.
"We [the players] sit for a meeting before every match and that is when we heard that Mashrafe Bhai will not play in T20Is after this series," Mosaddek said yesterday at the team hotel. "Everyone was stunned after the announcement. We could not believe ourselves at first. Mashrafe bhai is our big brother, guardian, captain. I think we still have lot to learn and achieve from him. So we will miss him badly.
"He inspired us as the way he usually does. He said if we are not strong mentally then we cannot win. So we find new inspiration from him that playing for the country is above all and we should focus on that."
Mosaddek was a little emotional when he described the scenes after the team came back to the hotel on Tuesday night, and said that even there, Mashrafe was looking to inspire the team to a win in today's match.
"Some of us went to his room after his decision and it was emotional for us. I was emotional at that time," said Mosaddek. "He said to us that 'You, [Mehedi Hasan] Miraz, Mustafizur [Rahman] are our next generation players. One of you could become the captain. So prepare for becoming captain of the country one day.  He also told me that if I continue playing the way I am, that I could become captain. I find some motivation from his comment."
Although Mashrafe's retirement has overshadowed the news surrounding the two matches, it might just be that it will spur the team on to perform better in the tour-ender and give their beloved leader a fitting farewell.
"There is no alternative but to win now. But I can personally say that, we will play the second match for Mashrafe bhai, to gift him a winning send-off."
"I think our batsmen are batting well. Everybody is in good touch. So if the batsman could perform their responsibility more clinically then it could be a positive result for us."
Bangladesh opener Tamim Iqbal, one of the closest to Mashrafe, when contacted last evening, could only say this. "Have you read what I wrote on my Facebook post? That is what I have to say?"