Shakib likeliest to succeed Mashrafe: Hassan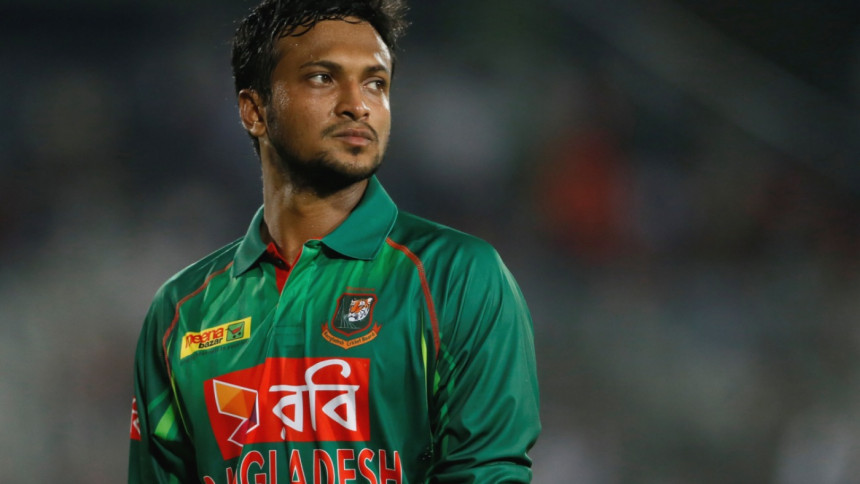 Bangladesh Cricket Board (BCB) President Nazmul Hassan said today that the board knew that Mashrafe Bin Mortaza would step down from the captaincy of the T20I side, but not that he would retire from the format altogether.
Hassan also said that Shakib Al Hasan is the likeliest candidate to succeed Mashrafe as captain in T20Is.
Bangladesh's limited-overs skipper Mashrafe announced his retirement from the shortest format during the toss of the first T20I against Sri Lanka at the R Premadasa International Stadium yesterday.
"I had a meeting with Mashrafe, Tamim [Iqbal], Mushfiqur [Rahim] and Shakib [Al Hasan] day before yesterday [Monday night]," Hassan told reporters at the Taj Samudra hotel in Colombo this morning. "I told them that they had such a contribution to the nation's cricket that barring a disciplinary issue no one, not me, not anyone could drop them. They would have to make their own exit plans.
"Mashrafe had told us for some time that this series would be his last as a captain, but we didn't know he was going to retire. That is where he left it that night, and it was up to him when he would announce it; we thought he would do it before the second match. I don't know why he retired; according to the discussions we had we knew that he would be in the squad.
"If he is fit, he bowled extraordinarily well yesterday, then who can omit him. If he doesn't want to play then that's a different issue, but there is no scope for us to omit him."
After the match yesterday Mashrafe had said that one of the people he informed about his decision was Hassan, as the board president was the one who gave him the honour of leading the side.
"We were thinking about the next T20 World Cup in 2020, and by that time it was unlikely that Mashrafe would be fit to play, so there would have been a new captain down the line anyway.
"As far as the next captain is concerned, there are four candidates. Tamim, Mushfiqur, Mahmudullah and Shakib. Mahmudullah is yet to fully regain his rhythm, but among them Shakib is the player who is doing best and has also matured very much in recent times. Shakib is the likeliest candidate."
Hassan also said that Mashrafe is set to continue in the ODI format for the foreseeable future. "Until a year ago, we thought that the Champions Trophy in England [this summer] would be his last, but now it seems like he will be there for much longer. As long as he is fit, he will be in the squad."
Hassan also informed that he will be taking the team out to dinner tonight in Mashrafe's honour, and the team will not practise today ahead of the second T20I tomorrow, the last match on the tour of Sri Lanka.