All educational institutions closed till March 31: Dipu Moni
Decision on HSC exams will be taken as date nears; tomorrow's Mujib Borsho programmes postponed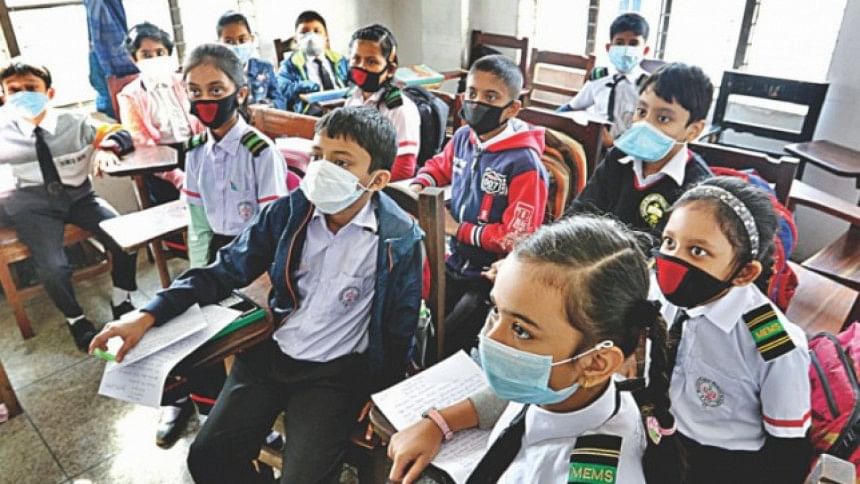 Education Minister Dipu Moni today said all educational institutions will remain closed till March 31, starting from tomorrow, as a preventive measure against spread of the coronavirus.  
Saying that Bangladeshis have been infected with coronavirus after coming in contact with returnees from coronavirus-affected countries, Dipu Moni said all returnees must follow instructions.
"Students are being requested to stay in their respective homes and remain cautious," the education minister said while briefing media in this regard.
She also discouraged anyone from attending coaching classes or walking around the school premises as a precautionary measure against spread of coronavirus (COVID-19).
Decision on HSC exams will come as scheduled date nears
The decision on Higher Secondary Examinations scheduled for April 1 will be taken as the date for the exams near and there is no reason to take this decision now, the minister said.
She also said this is an evolving situation and all decisions needed to ensure prevention of coronavirus spread will be taken.
Three more persons were diagnosed with COVID-19 in Bangladesh yesterday, raising the current number of affected people in the country to five, said Prof Meerjady Sabrina Flora, director of Institute of Epidemiology, Disease Control and Research (IEDCR).
Mujib Borsho programmes postponed
The programmes marking the birth centenary of Bangabandhu Sheikh Mujibur Rahman, which were scheduled for tomorrow, have been postponed, said State Minister for Primary and Mass Education Md Zakir Hossain.
He made the statement at a press briefing at the Secretariat today.
Exams under National University postponed
All the examinations under National University have been postponed until March 31 due to "unavoidable reasons", the university said in press statement published today.
The revised dates and time would be announced later, read the statement.  
Public Service Commission exams postponed
Bangladesh Public Service Commission has suspended its all examinations scheduled for March 18-31 due to "unavoidable reasons".
The fresh date and time of the postponed examinations would be announced later, a press release issued by the BPSC said today.
The press release was published on the BPSC website today.