Rahul Sharma brings Classical Fest to life
Rahul Sharma brought the Bengal Classical Music Fest to life on the second night yesterday, in an enchanting santoor recital at the Army Stadium. The son of santoor legend Pandit Shiv Kumar Sharma put the entire expressional range of the complex instrument on display in the able company of tabla artiste Satyajit Talwalkar.
The fifth edition of the Bengal Classical Music Festival drew a strong crowd on yesterday, as music lovers of all ages breezed through the relaxed weekend traffic to enjoy the a wide array of performances.
Noted Odissi dancer Vidushi Madhavi Mudgal opened proceedings along with her disciple Arushi Mudgal. The eminent danseuse opened with a Nataraja, following which both the master and the student went on to perform a number of solo pieces. Madhavi Mudgal also choreographed a piece for her disciple set on an apt Rabindra Sangeet "Hemonte Oi Boshonter Bani". The two artistes then came together for a duet closing performance -- of a Bhairavi Pallavi along with recitations from the Upanishad.
Students of the Bengal Parampara Sangeetalay then performed a group performance on table, with a crop of young artistes drawing applause from the crowd.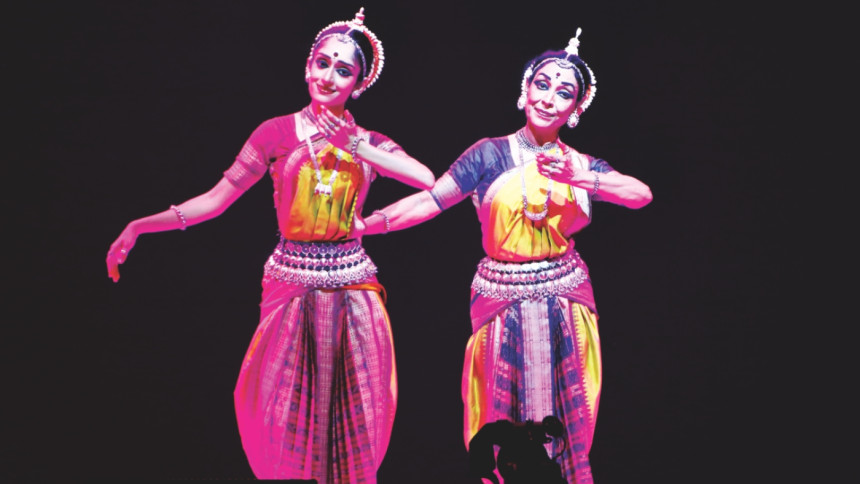 On either side of Rahul Sharma's performance, two vocalists from Bangladesh --Priyanka Gope and Mohammad Shoeb performed on the stage. Priyanka gave a soulful performance on Raga Bageshree and finished with a thumri. Mohammad Shoeb's performance, with a chorus line of artistes, was a fusion-style piece set on Raga Darbari Kanada featuring pakhawaj and tabla.
Purbayan Chatterjee, the internationally-renowned sitarist, then returned to the stage after being absent for the last couple of editions and thoroughly entertained the audience.
Revered vocalist Pandit Ulhas Kashalkar performed Khayal next and the night ended with a Carnatic-Hindustani instrumental jugalbandi by Pandit Ronu Majumdar (flute) and U Rajesh (mandolin).
Blues Communications, the company in charge of event management of the festival, deserves a big credit for the smooth operation of the festival -- from efficient audience entry management to managing the amenities.
More coverage on the festival on Arts & Entertainment page (page 9).