Tk 89.65cr Graft Case: ACC arrests suspect at Dhaka airport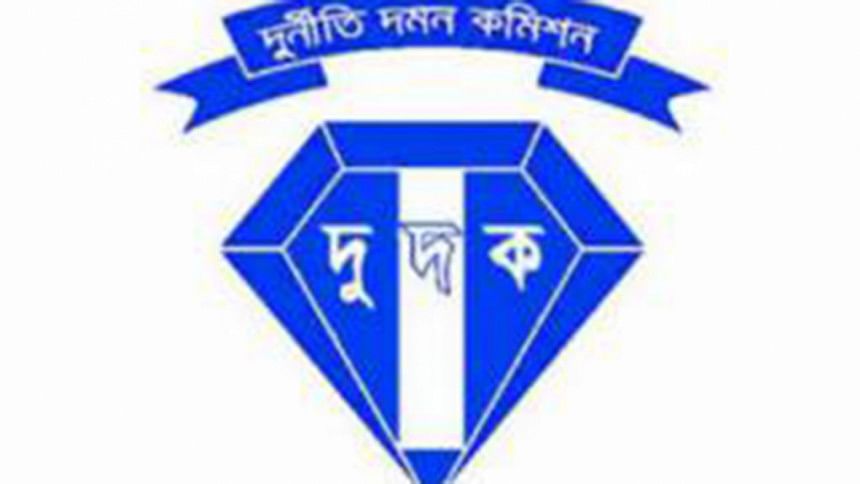 The Anti-Corruption Commission yesterday arrested an accused of a case filed over Tk 89.65 crore misappropriation from Pubali Bank Ltd, as he was about to leave the country from Hazrat Shahjalal International Airport.
Immigration police made the arrest of Bahauddin Sadi when he tried to flee to Singapore. He was later handed over to the ACC, sources at the anti-graft body said.
Last week, the ACC arrested a contractor and Jubo League leader Khairul Huda at the airport before his scheduled departure for Canada. He is an accused of a case tied to corruption in dam construction in Sunamganj hit hard by flash floods in March.
On instructions of its chairman whenever a case is filed, the ACC sends out information about suspects or accused to all ports so that they are caught before fleeing from the country. Sadi's particulars were also circulated, said ACC sources.
According to the FIR, former manager of Pubali Bank's Madhabdi branch Sazzadur Rahman Khan violated rules by issuing several letters of credit to 11 businessmen including Sadi between 2010 and 2012.
As per the rules, a bank keeps 10 percent of total LC value as security money from clients.
Against the 69 LCs opened by 11 businessmen, the bank was supposed to keep a total of Tk 118.12 crore as security money. Instead, bank officials kept only Tk 17.75 crore but showed on paper that they had deposited the full amount.
Sadi deposited four fake documents of Fixed Deposit Receipts (FDRs) worth Tk 8.18 crore and withdrew Tk 4.94 crore.
When the matter came out, Sadi deposited Tk 3 crore, sources said. He misappropriated the rest of the amount.
The misappropriation case was filed with Narsingdi Police Station against 15 people including former manager of Pubali Bank Sazzadur Rahman Khan in November 2013. It was later transferred to the ACC.
"Somehow he learnt that the ACC was going to submit a charge sheet against him soon. That was why he attempted to flee," an ACC official said wishing not to be named.
Managing Director of Pubali Bank MA Halim Chowdhury said there were allegations of irregularities against Sadi in connection with consumer credit.