Singer Asif lands in jail over digital piracy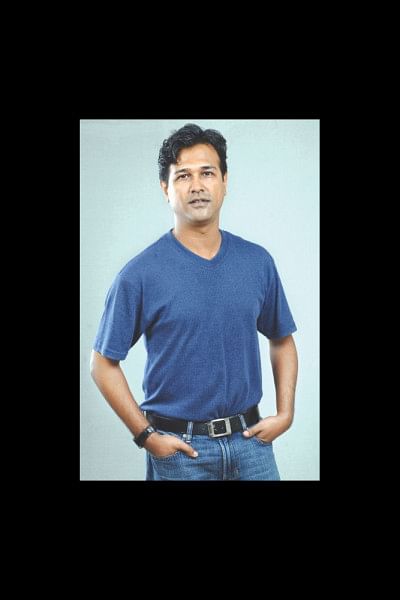 Popular singer Asif Akbar was sent to jail yesterday hours after a CID team arrested him over a case filed by lyricist, composer and singer Shafiq Tuhin.
Shafiq accused Asif and four to five unidentified others of digitally pirating and selling at least 617 songs of various artists, including around 100 songs written by him, as mobile phone contents without their permission, according to the case statement filed with Tejgaon Police Station on Monday under section 57 of the ICT Act and the penal code. 
A team of Criminal Investigation Department arrested him from his studio in Bangladesh Film Development Corporation area around 1:00am, said Molla Nazrul Islam, special superintendent (organised crime) of CID.
The plaintiff said he first came to know about pirating his and other artists' songs from a television programme on June 1. By adopting this unfair means, Asif earned huge money, he also alleged.
Shafiq also accused Asif of issuing threat, making abusive and false comments against him live on Facebook. 
In the court, Asif, who is an MP aspirant from Comilla from BNP ticket in the upcoming general elections, denied the allegation and said Shafiq first made derogatory remarks about him on Facebook.
In the case statement, Shafiq, however, said he gave a Facebook post from his account, describing the incident on June 2. Later, Asif made indecent comments and threatened him from his Facebook account. 
Hours later, Asif went live on Facebook from his verified Facebook page and gave "false, indecent and defaming" statements against him. "In the live video, he [Asif] asked his followers to resist me wherever I go," he alleged.
Shafiq also alleged that he had been receiving threats on Facebook from Asif's fans following his statement.   
Sub-Inspector Proloy Roy of CID yesterday produced Asif before a Dhaka court and sought a five-day remand for him, while Asif's lawyer sought bail for his client.
Rejecting the remand and bail petitions, Additional Chief Metropolitan Magistrate Keshab Roy Chowdhury sent him to jail.
During the hearing, Asif told the court that he was falsely implicated in the case as part of a conspiracy to harass him. The charges brought against him were fabricated. He also appealed to the court to grant him bail, cancelling the remand prayer.
"Shafiq first took to the Facebook to make indecent comments on me. I should have filed a case beforehand. It was my mistake that I did not sue him," Asif told the court.
His lawyer argued that the matter did not fall under the jurisdiction of the ICT Act. The plaintiff could have filed the case under the Copyright Act, and the case could not proceed under the ICT Act, the lawyer added.
Asif was an executive committee member of BNP in the previous committee. But in the incumbent committee, he does not hold any post.