Zafar Iqbal's Coverage: TV stations' race frustrates Nuhash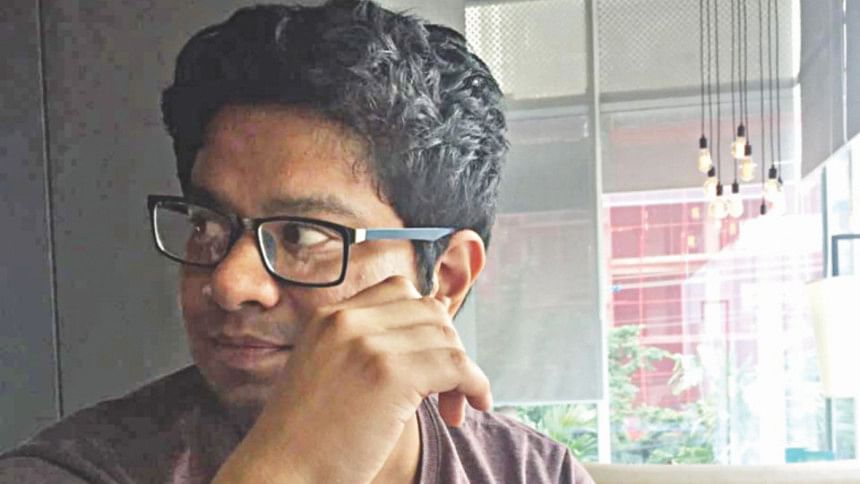 While the country is reeling from the shock over Saturday's knife attack on Prof Muhammed Zafar Iqbal, his nephew Nuhash Humayun is heartbroken as well.
Nuhash went on social media early yesterday morning and expressed frustration over the "race" he witnessed among various television channels on reporting the gravity of Zafar Iqbal's injury live from Osmani Medical College and Hospital (OMCH) in Sylhet.
"The media is livecasting his rush to emergency, parading the attack like some Hollywood action movie … ," reads Nuhash's Facebook post, uploaded around 2:00am Sunday.
Soon after the Saturday afternoon attack, Zafar Iqbal, hugely popular among children for his sci-fi writings and respected by all for his contribution to education sector, was taken to OMCH for treatment.
A 25-year-old man stabbed the teacher from behind at Shahjalal University of Science and Technology (SUST). Zafar Iqbal teaches computer science and engineering.
Nuhash, who lost his father and popular fiction writer Humayun Ahmed -- Zafar Iqbal's elder brother -- in 2012, expressed his shock in the Facebook post and seemingly tried to console himself.
"It happens to everyone. You're going about your day when you get a call/text- someone you know is not doing well and you rush to the hospital to see them.
"Usually it's heart disease or a stroke or something...but no, not here. Not today. Someone in my family was attacked.
"Look, I just want the people around me to feel safe in this country but that doesn't seem to be a reality.
"For me, this isn't politics or ethics or ideals. This is family. And I'll tell you this, my family is incredibly strong and unbelievably resilient."
A strong Nuhash also expressed confidence about his family. "And no matter what comes its way, even through pain or violence or death - my family will continue to change the world."
"You can count on it."
Nishat Farzana Sinthy, one of his Facebook friends, wrote in a reply, "... And we look up to your family, always. Not everyone is this strong :) Not every family can bear so much..."
Doctors said Zafar Iqbal is now out of danger. The professor is undergoing treatment at the Combined Military Hospital in Dhaka.
His attacker remains in custody.