Rajuk's Digital Services: Dodgy officials put the brakes on progress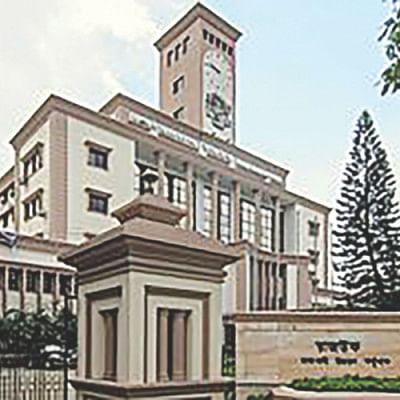 Rajuk's digital services for land clearance and building construction permit, introduced almost two years ago for some city areas, are hardly getting any response from the service seekers.
The Rajdhani Unnayan Kartripakkha has issued only around 160 land clearances and just one building construction permit online throughout the entire time.
Talking to The Daily Star, officials concerned said the online services were not running well or getting popular mainly due to the authorities' unwillingness in installing the required equipment.
A corrupt section of Rajuk officials is also working hard against the progress of the work. It's because the complete digitisation of the services would not allow them to go for underhand dealings with service seekers any more, they said.
Rajuk formally launched the online services for the people in Dhanmondi, Lalbagh, Mohammadpur, Sutrapur and Kamrangirchar areas in late December 2015.
The areas constitute only one of the eight zones of Rajuk, which is responsible for regulating development work in an area of 1624 square kilometres (including Gazipur and Narayanganj City Corporations).  
Despite the government's strong desire to digitalise all its services, Rajuk has been able to put up a poor show in this field.      
While announcing the digitisation, top Rajuk officials had said the automation would end the agonies of service seekers, who often face harassment, delay and have to pay bribes for getting their work done. But the services have hardly been useful so far, said the officials.
Shah Alam Chowdhury, a Rajuk zonal director, said they lacked logistic support for running the online services properly.
"We wrote to the authorities concerned, but to no avail," he said.
He, however, claimed that no one ever complained about not getting the services online. According to him, many were still not accustomed to the online services and prefer doing the work manually. 
Asked what was pulling them back from going fully digital, AZ Shafiul Hannan, authorised officer of Rajuk (zone-5) also blamed it on the lack of logistic set up.
"We have requested the authorities to solve the issue time and again but all our requests are apparently falling on deaf ears," he said.
Rajuk Chief Town Planner Sirajul Islam said, "We officially wrote for computers six months ago but haven't got one yet."
Contacted, Rajuk Chairman Abdur Rahman said they were working hard to digitise the services. 
Rajuk board member for development control Asmaul Hossain said they were training up manpower in this regard. "We have issued work orders for scanners and computers."
Asmaul in June had said two Rajuk zones would go digital soon, but it has not happened yet.