A superstar like no other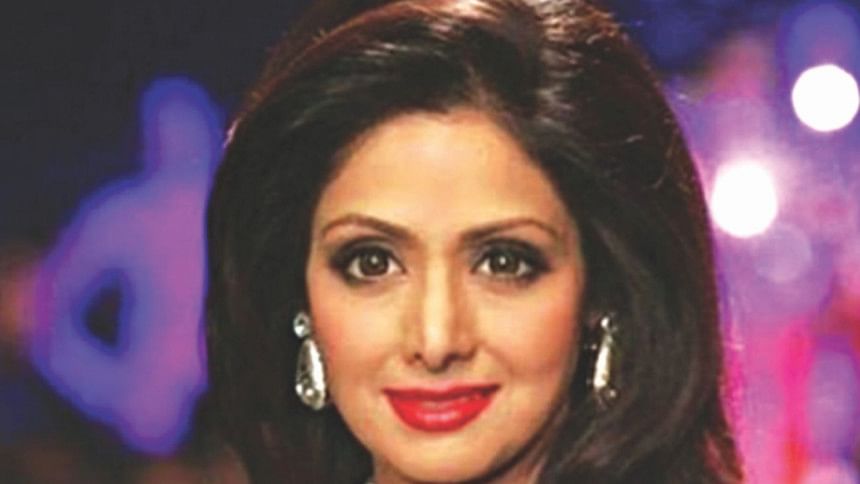 Saying gone way too soon is not going to justify her legacy.
Sridevi, the Hawa Hawaai girl of Indian cinema, was more than just an actor. She was an icon in true sense. Those who grew up in the '80s and '90s would remember her charm and onscreen influence. It was more than just style.
The death of Sridevi, reportedly while attending her nephew's wedding in the emirate late Saturday, prompted an outpouring of grief from fans and fellow actors as well as condolences from Prime Minister Narendra Modi.
She was born two days ahead of the anniversary of Independence Day in 1963, and by the age of four, she had already started acting in films as a child artist. It was a devotional film Thunaivan, but it was also the beginning of the fascination with the celluloid world. After working in different regional languages, she debuted in Hindi with Julie (1975).
She was meant for bigger things, things that would go on to impress and influence millions. 13 wasn't a ripe age to start working as a female lead, but she did. The film was Tamil project Moondru Mudichu (1976). In the next two years, she did films like 16 Vayathinile and Sigappu Rojakkal.
Solva Saavan (1978) was her launching pad in Hindi, but it was a natural transition for her. Sridevi had already become a big, probably the biggest female star in the Tamil film industry. She was working with Kamal Haasan and Rajinikanth in all the films that mattered, at the box office and otherwise.
However, she was yet to gain an unprecedented popularity that no Hindi film heroine had seen before. The year was 1983 when Himmatwala hit the screens. Sridevi became an overnight sensation. The film went on to become the biggest hit of the year. Something similar happened with Tohfa that released next year.
Sridevi was keeping it very interesting. She was doing author-backed roles and she was also doing films that earned the producers millions.
It couldn't be better for an actor to have both, Sadma and Himmatwala, released in the same year. A nice mix of critical and commercial success.
By the time Nagina, Karma and Jaanbaaz came out, Sridevi was unquestionably the number 1 actor in India. There wasn't anyone, not even a male star, who could come close to her reach and popularity in Bollywood. Amitabh Bachchan was already on a sabbatical, Anil Kapoor and Mithun Chakraborty were trying to fill the void at the top and no new potential superstars were in sight.
Sridevi had filled in the place vacated by Hema Malini. In fact, she was the first female superstar of the Hindi films in the true sense. Her position could be matched only by Madhuri Dixit years later.
In 1987, when Mr India released, Sridevi was the biggest draw and she proved her worth when Hawa Hawaai took India by storm. Every loudspeaker, every house party and every wedding witnessed people dancing to her tunes.
Producers were literally lining up outside her house in Mumbai. Between 1983 and 1987, she was seen in 33 films in Hindi alone. Almost a film every month. Imagine the pace at which she was working.
Her stardom spilled into the '90s with all sizeable stars working opposite her.
In 1997, after the success of Judaai, Sridevi said goodbye to Bollywood. She had married to producer Boney Kapoor and wanted to focus on her family.
It was an interval.

READ MORE: SRIDEVI (1963-2018): A Bollywood icon bows out
Like films, she returned for the second half in 2012. Her film English Vinglish showed how she hadn't aged in all these years. She won hearts with her nuanced performance of a person living with a deep complex. Some believed it was her best performance till date.
Last time, she was seen in Mom, a film her husband produced. Again, she was liked by all.
Sridevi was awarded the Padma Shri, India's fourth highest civilian award, for her services to the film industry.