Sridevi case closed, body handed over to family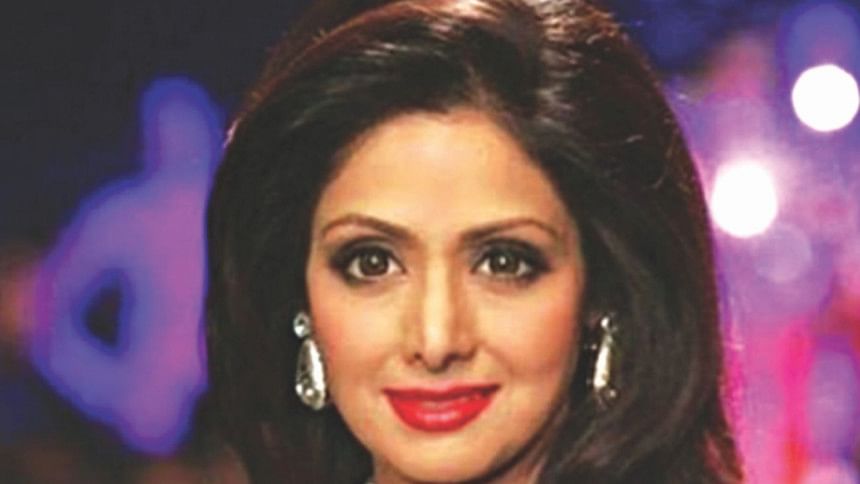 Actor Sridevi's body has been handed over to her family as the Dubai officials said on Tuesday evening that it has closed investigation into her death, reports NDTV.
"Dubai Public Prosecution stressed that all regular procedures followed in such cases have been completed. As per the forensic report, the death of the Indian actress occurred due to accidental drowning following loss of consciousness. The case has now been closed," a tweet by the Dubai media office reads.
Sridevi's body will be brought back to Mumbai for the funeral by a chartered jet today. India's envoy to the United Arab Emirates Navdeep Suri had said, "We are working with local authorities to ensure that mortal remains can be sent to India at the earliest. We are on the job," Suri had tweeted.
According to NDTV, the ambassador had also cautioned against a "frenzy of speculation," suggesting that "we leave it to the experts to determine cause of demise. Let's be responsible." The police have recorded her husband, producer Boney Kapoor's statement, NDTV also reports.
A medical panel has been formed to look into the evidence and forensic report which said the actor "accidentally drowned" in a bathtub in her hotel room, NDTV reports quoting a lawyer in Dubai.
Sridevi was found unconscious in a bathtub in her hotel apartment at the Jumeirah Emirates Towers by her husband, producer Boney Kapoor, on Saturday evening. After a medical team failed to revive her, she was taken to a hospital, where she was declared dead.
Sridevi's family had initially said that she died of a cardiac arrest. The forensic report did not mention a cardiac arrest. The case was transferred to the "Dubai Public Prosecution" to complete "legal procedures."
Sridevi, Boney Kapoor and their younger daughter Khushi had gone to Dubai to attend a family wedding. Boney Kapoor returned to Mumbai with their daughter after the wedding on February 20, while Sridevi stayed back, the NDTV report says.
Boney Kapoor returned to Dubai on Saturday to surprise his wife. The couple was to go out for dinner, but Sridevi collapsed in the bathroom while getting ready, reports NDTV.