PM stands by Sholakia victim's family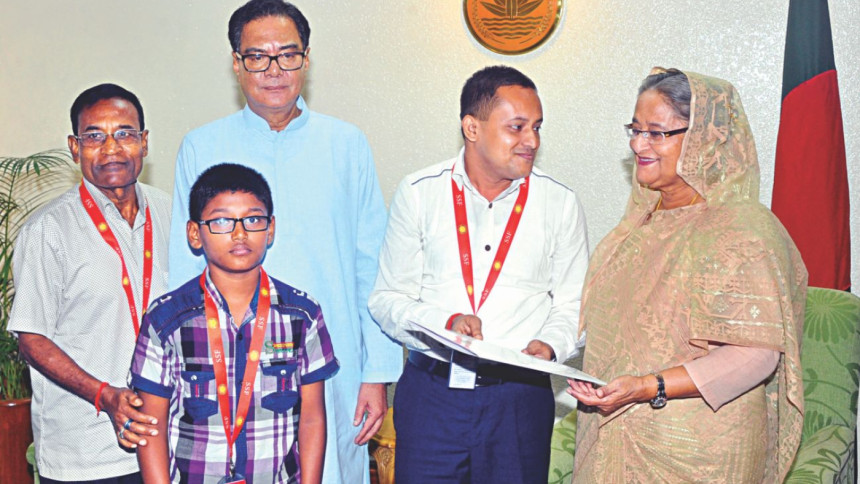 Prime Minister Sheikh Hasina has come to the aid of the family of Jharna Rani, who was killed in a militant attack at Sholakia in Kishoreganj last year, by giving her son a job in a private bank.
The premier handed over the appointment letter for the post of assistant officer of NRB Global Bank to Basudeb, son of Jharna Rani, at the Prime Minister's Office yesterday.
Public Administration Minister Syed Ashraful Islam and senior bank officials were present at the time.
Jharna Rani, wife of Gouranga Bhowmik, along with two policemen and an extremist were killed while 12 people injured on July 7 last year when militants launched a bomb attack near the Sholakia Eid Jamaat ground in Kishoreganj town minutes before the start of the Eid congregation.
Forty-year-old Jharna Rani was hit by a stray bullet which came through a window of her house at Sabujbagh during a gunfire exchange between police and the attackers.
The bullet hit her in the head, killing her on the spot.
Jharna Rani was preparing a special meal for her family as part of the Eid day celebrations.
Her husband Gouranga Bhowmick is a low-paid worker at a bidi factory in the town.