Tortured for a good deed
Madrasa teacher, imam tied to trees, beaten up for stopping child marriage in Noakhali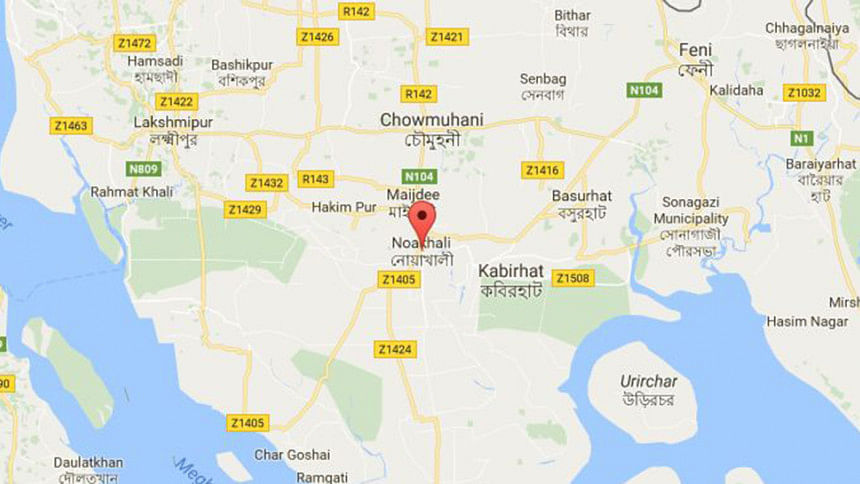 A madrasa teacher and an imam of a mosque have been beaten up allegedly for preventing a child marriage at Hatia upazila in Noakhali.
The two victims are Maulana Tariqul, teacher of Darul Arqam Ebtedayee Madrasa, and Minhajul, imam of a local mosque in the upazila's Purbo Rasulpur area.
Tariqul said he heard the family members of one of his 13-year-old students arranged a programme at their home to marry off their daughter.
Afterwards, he called the national help line (999) and sought help to stop the marriage. Following the instructions of the national help line, he contacted the local Upazila Nirbahi Officer Mohammad Nur-e-Alam and stopped the marriage with his help.
A few hours later, some people attacked him when he was going to a market along with Minhajul and some other locals.
At one point, the criminals abducted the duo and took them to the student's home. They tied them to trees and beat them up, he alleged.
The criminals also snatched their mobile phones, cash and some documents.
Locals later rescued the victims.
After the incident, Tariqul filed a complaint with Hatia Police Station yesterday accusing four people -- Abdul Quader, Abdul Zinali, Samir Uddin, Babul and Kamal.
Hatia UNO told The Daily Star that he directed the victims to lodge a case against the attackers.
Kamruzzaman, officer-in-charge of the police station, said they would take legal actions against the culprits after investigation.