Roughed up in Malaysia
Bangladeshi worker alleges police tortured him despite having valid documents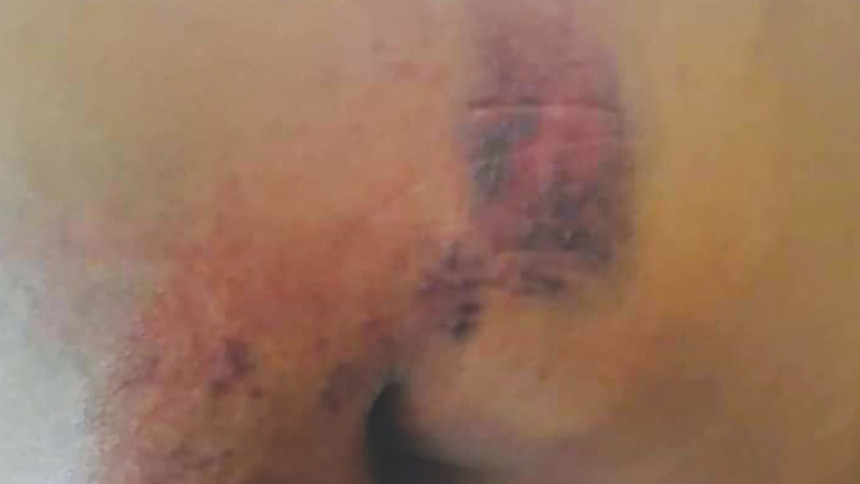 Malaysian immigration police have allegedly beat up and injured a Bangladeshi man even though the migrant is legally working in Serdang of Selangor district.
Nahid, 25, who has been in the Southeast Asian country for five years, was detained along with several other migrant workers by immigration police at South City shopping mall on January 3. 
"I told police that I was a legal worker, but my plea went unheard. I was repeatedly hit and injured," the man from Chittagong told The Daily Star over phone yesterday.
Nahid said police kept punching him and hitting him with sticks on his shoulders, hips and crotch.
"When they hit my crotch twice, I lost consciousness for a few minutes."
He also said two policemen made him massage their legs while he was bleeding at some parts of his body,.
"Some 20 hours after of my detention, an officer checked my documents online and found them valid. I was released the next morning."
Nahid said his employer went to the immigration police office in Shah Alam area and brought him back to the labour camp.
"I am taking medicines that my friends have brought for me," said the man who requested not to publish his full name fearing further harassment.
He added that he was reluctant to sue the policemen because that would be "difficult and hamper my job".
Kuala Lumpur-based Migrant rights activist Mohammad Harun Al Rashid came to know about the incident when a friend of Nahid posted pictures of his bruises on Facebook.
 "Such torture by police is totally unacceptable. The migrant should get justice," Rashid said after visiting Nahid yesterday afternoon.
Although incidents of torture by Malaysian police are not new they are rarely reported, he said, adding that Bangladesh High Commission should demand justice.
Nahid's employer should seek justice too, Harun told this correspondent.
Malaysia, home to some one million Bangladeshis, began a widespread crackdown on foreign workers in September last year after the end of a two-year rehiring programme for the undocumented foreign workers.
Several thousand Bangladeshis were reportedly detained. Some of them hid themselves in the jungles fearing arrests.
During a recent visit to Malaysia, a number of Bangladeshi migrants told this correspondent they had paid hefty sums and applied to Malaysia's immigration department for legalisation of their work visas. But the documents were not issued.
Malaysia suspended recruitment of Bangladeshi workers since September 1 last year following widespread allegations of monopoly by ten Bangladeshi recruitment agencies and a Malaysian IT company called Synerflux.
Abdul Aziz Ismail, an anti-trafficking campaigner in Malaysia, said the attitude of police reflected that they don't have any respect for migrant rights as well as the laws of the land.
"Such violators of law should be brought to justice," he told The Daily Star over the phone.