Rohingya Relocation: UNHCR calls for continued talks with govt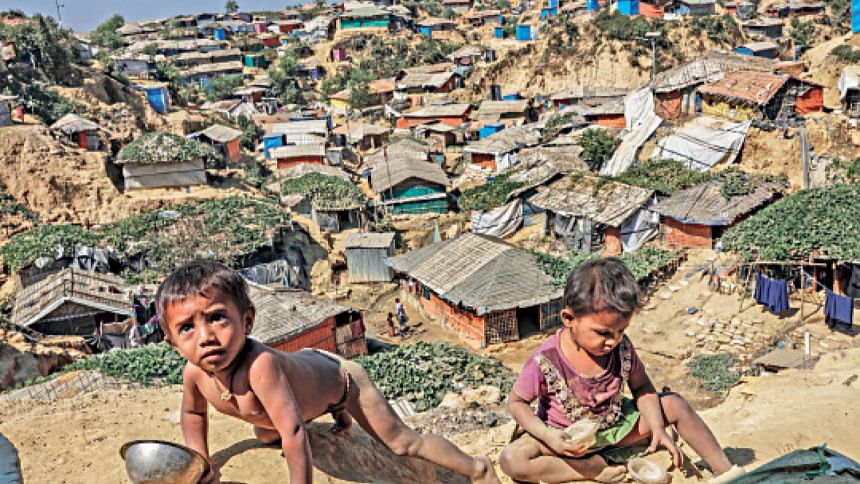 The UNHCR international protection chief has called for continued discussion to make sure that relocation of Rohingya refugees to Bhasan Char island will be completely voluntary.
"UN has had very constructive discussion with the government of Bangladesh on the issue of relocation and it's important for us to continue this discussion," Volker Turk, assistant high commissioner at the UN refugee agency, told a press briefing in the capital yesterday.
The government has planned to relocate up to 100,000 Rohingyas to Bhasan Char, which is part of a chain of islands in the Bay of Bengal. Amid international concern, the government has been saying that the relocation will be fully voluntary.
Wrapping up his five-day visit to Bangladesh, the UNHCR official also emphasised on creating the conditions in Rakhine State of Myanmar for safe, dignified and voluntary return of the Rohingyas to their place of origin.
The UN does not have access to Northern Rakhine at the moment but the officials were able to get access to 60 villages in 2018, Turk said, terming the situation very complex.
It is important that there is sustained attention of the international community to help Bangladesh manage the Rohingya issue, he said.
Accompanied by two other senior officials of the refugee agency, he met many Rohingyas in Kutupalong refugee settlement and discussed how they see their futures. In Cox's Bazar, they also visited one of five centres in Kutupalong where a joint Bangladesh government-UNHCR registration exercise is being scaled up to provide biometric ID cards for the refugees.
The cards provide enhanced protection and make the delivery of humanitarian assistance and services more effective and efficient. Registration and documentation will also play a key role in confirming that individuals who have been displaced from Myanmar have the right to return to their country when it is safe for them to do so.
In Dhaka, Turk's talks with high government officials were focused on supporting the Bangladeshi host community as well as ways to expanding opportunities of the refugees to develop their skills and knowledge, so that they will be able to contribute to the society in Myanmar when they are able to return.