Rape, Murder of Teen: Rab arrests the prime suspect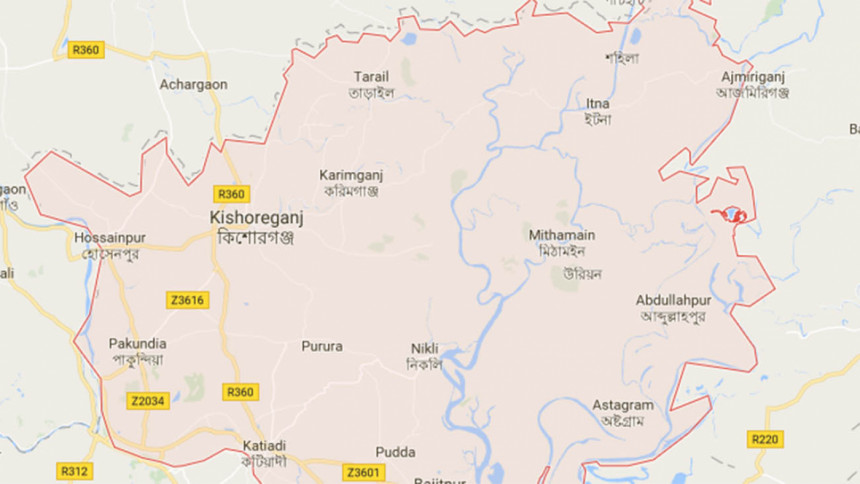 Rab yesterday arrested the prime suspect in the case filed in connection with the killing and rape of a school girl in Pakundia upazila of Kishoreganj.
The arrestee Pias Mia, 18, is the son of Rubel Mia from Char Faradi village, Rab sources said, adding that they arrested him from West Madarbari area in Chattogram around 2:00am.
Earlier on Friday, victim's mother Angura Khatun lodged a case with Pakundia Police Station accusing some six youths -- four named and two unnamed.
The other named accused are Jahid Mia, 20, Ruman Mia, 19, Raju Mia, 19. 
Earlier, police recovered the hanging body of Smriti Akter Rima, 15, who was allegedly murdered after rape, in the upazila's Gangdhoar Char village on Thursday.
During primary interrogation, Pias confessed that he had a love affair with Rima and he tactfully called the girl out of the house and raped her along with his friends at a nearby place, Shovon Khan, Rab's company commander in Kishoreganj said at a press conference yesterday.
They handed him over to Pakundia Police Station after primary interrogation, he added.
Rima, a ninth grader at Hossainpur Pilot Girls High School came to her maternal uncle's house with her mother on Tuesday afternoon, said SM Shafiqul Islam, officer-in-charge (Investigation) of Pakundia Police Station. 
She went out of the house on Wednesday evening but did not return home. Later, neighbours found her body hanging from a tree nearby the house on Thursday morning and informed police, said the OC. 
The body was sent to Kishoreganj General Hospital for autopsy, the OC said.
After getting autopsy report, it could be confirmed whether the girl was murdered after rape or she had committed suicide, he added.