Change maker
A Man's Mission at CMCH: Tending the unattended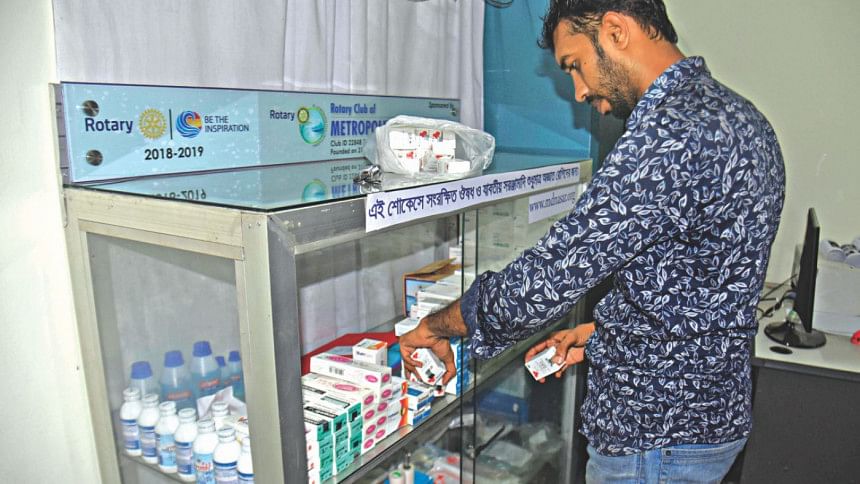 Though medicinal and surgical support are supposed to be provided in government hospitals to every patient, "unidentified" patients will have to face some hurdles to avail these facilities.
Yet, when Saiful Islam Nasar, known as "Friend of the Unidentified" in Chittagong Medical College Hospital (CMCH), began working to help these patients in 2013, he might not have guessed the beautiful form his personal endeavour would take.
And so, from today onwards, no "unidentified" patient in CMCH will be left behind when it comes to receiving proper medical support.
After continuous efforts to upgrade the treatment environment and relaxing the formalities for unidentified patients in the hospital, a "service desk" is to be opened today at 1:40pm at the doctors' room of ward-No 28 (neurosurgery department).
The director of the hospital will inaugurate the desk this morning. It will provide all kinds of medicinal and surgical support to the distressed who are without an attendant to prove their identity.
It all began when Nasar went to visit Feni Sadar Hospital as a member of a blood donation campaign in 2007. He was a student of Feni Polytechnic Institute then.
"I noticed that some patients were lying in the corridor of the hospital without anybody to care for. When I asked a policeman in the hospital, he said the patient had no attendant, so they are called 'unidentified patients'," he said.
A 30-year-old mechanical engineer from Feni currently working at a shipping company, Nasar has been bathing and cleaning "unidentified" patients in CMCH, and also buying medicines for and taking care of them in every possible way.
Since then, he has been visiting hospitals every day. Saving money as a student and now sparing money from his salary, he has been serving the patients to the best of his capabilities.  
Speaking to The Daily Star, Nasar said that many of the medicines prescribed were not available in the hospital pharmacy. The patients' attendants then have to buy these medicines from elsewhere. Moreover, they have to sign a lot of papers to approve any sort of surgery on the patient.
However, patients without attendants and cannot perform these formalities on themselves will fail to receive the facilities, he said. 
"Through the service desk, all kinds of medical services, including medicines that are unavailable in the hospital and surgical support, will be provided to unidentified patients. All they will need is a doctor's approval. Every kind of medical equipment for minor surgeries will also be available at the desk," Nasar said.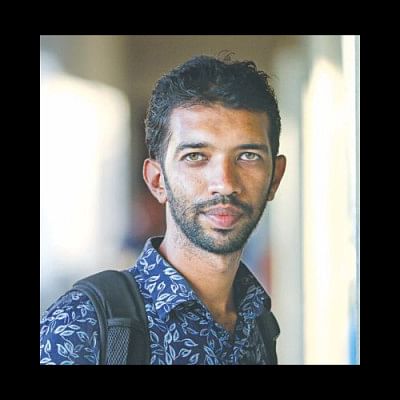 With a mighty intention, Nasar has also managed some sponsors who would be providing logistical support from time to time. Julphar Bangladesh Limited, Regalo, Port Land group, Rotary Club of Metropolitan Chattogram, Rotary Club of Chattogram Mohanagar, Ishrat Technology and Quick Energy will provide all the medical support for the desk.
Md Noman Khaled, head of the neurosurgery department, said that providing the service desk was the least they could do to help Nasar's initiative.
"He has been serving unidentified patients on his own for long. He is known to almost all the doctors here. Since most of the unidentified patients are admitted in this ward, such an initiative was really necessary," said Khaled.
"We have limitations in serving patients with all kinds of facilities since this is not a welfare state. The situation for patients without attendants is quite miserable. This desk will help a lot," he added.
So far, he has supported more than 700 unidentified patients in CMCH all by himself.
After the news on his endeavour was published in The Daily Star on September 12, 2016, he was honoured at a programme by Chattogram District Administration for his humanitarian work.
At the programme, the then deputy commissioner of Chattogram had said that he would write to the health director for an identity card so that Nasar could have unhindered access to the hospital. Nasar is, however, yet to receive any such access.
"I don't worry about these things. I just wish people get the chance to live their lives in good health and get love from their dear ones," he said.