Magura court makes historic precedent
Delivers verdict without naming victim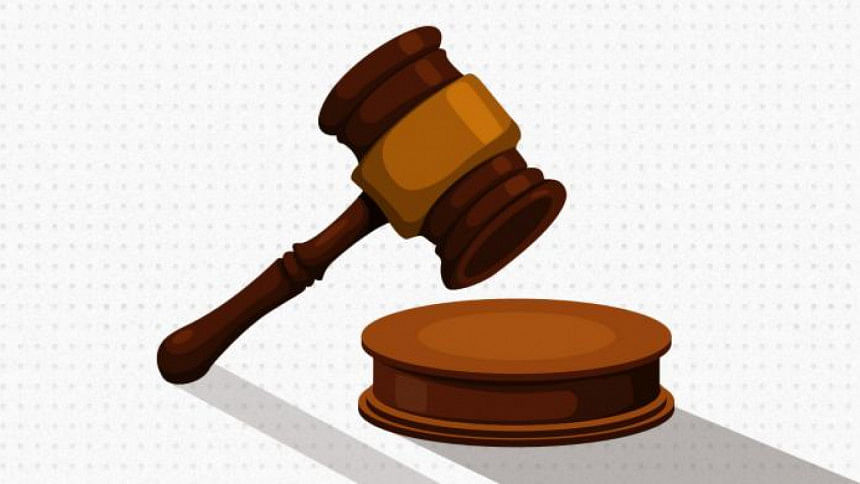 In a first for Bangladesh, Magura Chief Judicial Magistrate Mohammad Ziaur Rahman gave a fictitious name -- "Kalpa" -- to a college student seeking justice and delivered the verdict on Monday without mentioning her real name.
This is the first time in the history of the country's judicial system that a judgment was given using a pseudonym of the plaintiff.
Lawyers hailed the verdict as historic.
In this case, convict Jubayer Hossain has been sentenced to two years' imprisonment and fined Tk 100,000.
The victim will get the amount of fine, the court said.
Court sources said "Kalpa" had an affair with Jubayer who took some personal photos of her on his mobile phone.
The victim terminated their relationship when she learned about the matter. Jubayer tried to blackmail her and threatened to circulate the photos online if she did not resume their relationships.
He released the photos online as "Kalpa" did not bow to his pressure. She filed a case with police on April 20, 2017.
The plaintiff's lawyer Wazeda Begum said, "As there's no precedent for such a verdict in Bangladesh, the judge cited the Indian Supreme Court's handling of the "Nirvaya" rape case and the British Supreme Court using pseudonyms for terror accused."
Lawyer of the accused Shafiquzzaman Bachchu said Bangladesh is lagging behind compared to developed countries in women empowerment and freedom.
"Britain has banned revealing of the victim's identity. Even in neighbouring India, it's forbidden to reveal the victim's identity of sexual crimes, including rape," he said.
He said according to Section 14 of the Women and Children Repression Prevention Act-2000, the disclosure of the victim's identity is prohibited.
"Some are abiding by the rule while others are flouting it. Such a verdict without disclosing the victim's identity in this situation is certainly a positive development," he said.