Invisible power protecting rapist
Claims mother of murder, rape victim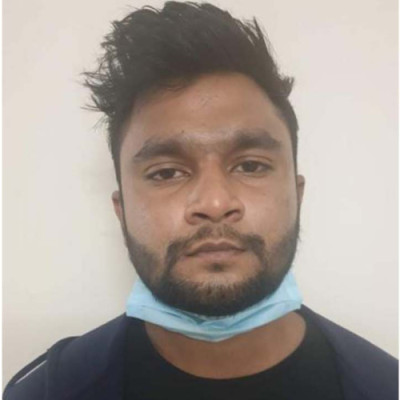 The mother of the 17-year-old girl who was raped before her death said an invisible power must be trying to protect the man accused of raping her.
"Considering everything, it seems to us that they have been getting special privileges since the beginning," the grieving mother told The Daily Star.
Even though the body of the O-level student was sent to a morgue Thursday evening, the autopsy was not done until the next day, she said.
Besides, police mentioned in the inquest report that she was 19 although when she was 17.
Fardin Iftekhar Dihan, the accused, was taken to a court and then to jail within a short time, she added.
"When we wanted to know what the boy said in his confession, the police told us that they would let us know. But they had not done that in the last two days."
The family wanted to accuse three other men besides Dihan, because when Dihan called the girl, he said there would be four of them at his flat, the mother said, adding that she saw the four of them at the hospital.
But police recommended that the three other men not be accused, stating that their names could be added later if their involvement is found, she said.
"I heard about the medical report that said my daughter was severely abused. Such abuse and torture is not possible for one person," she said, adding she saw injury marks on her waist and back.
They might have made her unconscious with drugs, she said.
Shozzodur Rahman, deputy commissioner (Ramna) of Dhaka Metropolitan Police, said, "Police are neither saving nor victimising anyone… We are investigating impartially."
He also refuted the allegation that police were trying to save the accused by inflating the age of the victim on papers and reducing the age of the accused.
The age of the victim will be ascertained with proper tests, he said.
Dihan and the girl got introduced on social media In November last year, the DC said.
Police said the car in which the girl was taken to the hospital has been seized. People who know Dihan said he had often driven the car despite having no driver's licence.