Flood situation shows signs of improvement
Water starts receding in some parts in north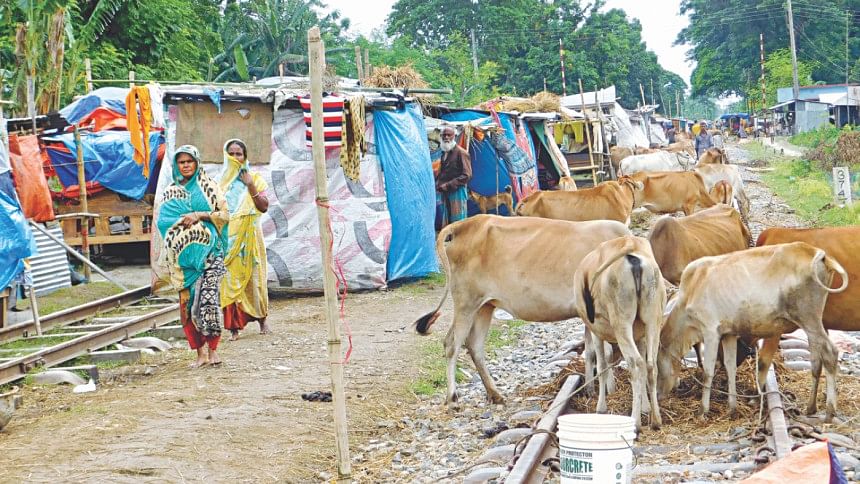 The overall flood situation in some parts of the north showed signs of improvement yesterday as floodwater started receding.
Flood Forecasting and Warning Centre of Bangladesh Water Development Board (WDB) said Brahmaputra, Dharla, Ghaghot, Jamuna and its connecting rivers were mostly flowing above the danger level yesterday but had a decreasing trend in some areas as of 3:00pm.
The situation is expected to be even better by today, WDB said.
In Kurigram, water receded 1.24 foot at Dharla Bridge Point in Sadar upazila, 12cm at Chilmari Ghat point within 24 hours.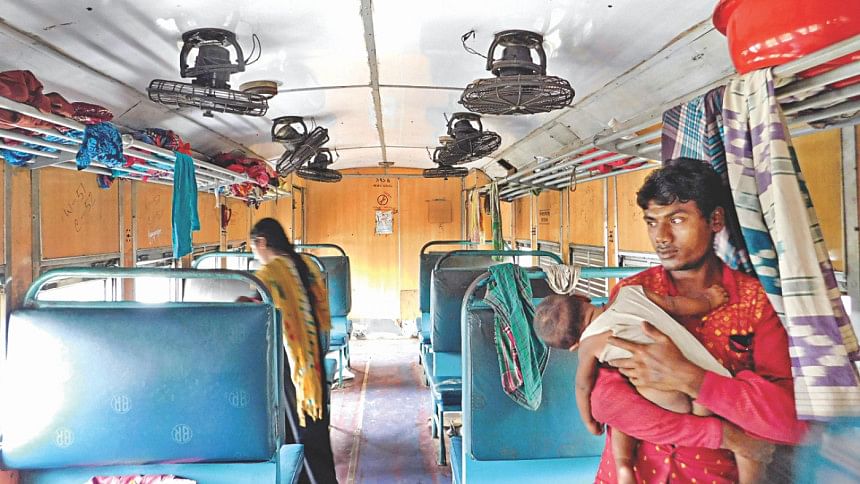 Many dwellers in the district started returning home after water went down from different the areas.
In Rangpur, water receded 17cm at Noonkhawa Point in Sadar upazila, 13cm at Kaunia Ghat Point of Kaunia upazila.
In Manikganj, water of the Jamuna was 23cm below the danger mark at Aricha point, decreasing by 5cm in 24 hours. As a result, water in its connecting rivers also started to decrease.
Many people in the district, however, remained stranded in temporary shelters and dikes as most of the areas were still flooded.
In Lalmonirhat, water of the Teesta and the Dharla was flowing below the danger mark.
Public sufferings remained nearly unchanged in district.
In Bogura, water of the Bangali decreased and was flowing 2.94 foot above of the danger level yesterday.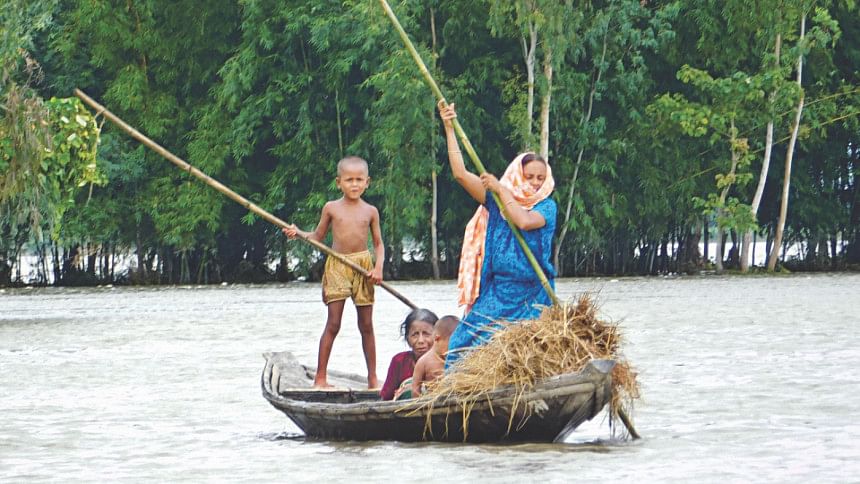 Waterof the Jamuna in the district, however, increased 15cm and was flowing 26cm above the danger mark.
People who took shelter in dikes and other places in the district mostly remained stranded.
In Gaibandha, the Brahmaputra was flowing 1.73 foot above the danger mark until 9:00am yesterday while the Ghagot was flowing 27cm above the red mark.
Unlike many dwellers of other flood-hit districts, residents of Gaibandha were also remained high and dry in temporary shelters and dikes.