Looming Session Jam: DU considering holiday cuts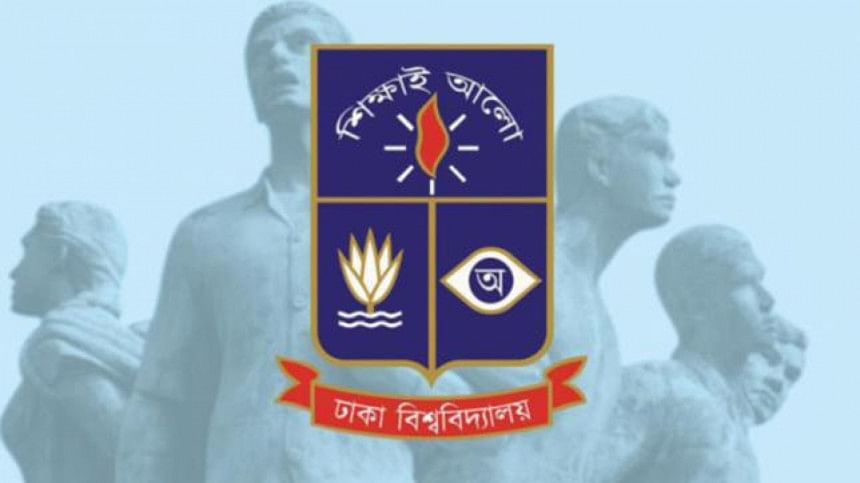 Dhaka University authorities are considering cutting holidays to prevent a looming session jam and make up for academic losses caused by the ongoing indefinite closure of the institution over the coronavirus outbreak.
They are also mulling over arranging additional classes after the resumption of academic activities to compensate for the academic losses.
Keeping these points under consideration, DU Vice-Chancellor Prof Md Akhtaruzzaman will hold a meeting tomorrow with the deans to discuss the issues, said deans of two faculties.
A week after the country reported its first Covid-19 case on March 8, the DU authorities suspended all academic activities till March 28. The suspension, which was later extended for an indefinite period, resulted in cancellation of mid-term examinations of many departments.
Although some private universities are now offering online classes to students, the DU and most other public universities are yet to introduce such classes due to various problems, including lack of access to internet and electronic gazettes. Some DU faculties, however, are conducting surveys on online classes.
"We are thinking of cutting holidays, holding classes on weekends [Friday and Saturday] and arranging additional classes after the reopening of the university," Prof ASM Maksud Kamal, dean of earth and environmental sciences faculty of DU, told The Daily Star.
About online classes, he said they were currently conducting a survey on whether the students have electronic gazettes, internet access and financial capability to purchase internet data packages.
He said they would be able to know the survey results tomorrow.
"Another big challenge is to connect the teachers with the large number of students online. Besides, some of our teachers are also not used to taking classes online. We will make a decision considering the overall situation and following the university rules," said Prof Kamal.
He said they asked the students in the survey questionnaire about their financial status and mental health so that the university could provide support to anyone if needed.
Prof Sadeka Halim, dean of the social science faculty, admitted that the DU might face a session jam if the Covid-19 situation did not improve soon.
"To minimise the academic losses, we can give the students handouts and other course materials through their respective Facebook groups which may help them get in touch with their studies. The number of classes will be increased after the university reopens," she told this newspaper.
She said the university would not resume academic activities until the Covid-19 situation became normal.
Pro-VC (administration) Prof Muhammad Samad said many teachers have no training in taking classes online.
"We must think whether our teachers and students have the necessary technical support. Many senior teachers do not have experience on taking classes online. We have to keep the number of financially incapable students in mind. Even if a single student cannot afford online classes, he will be deprived of his rights," he added.