Bhola rape victim's condition worsens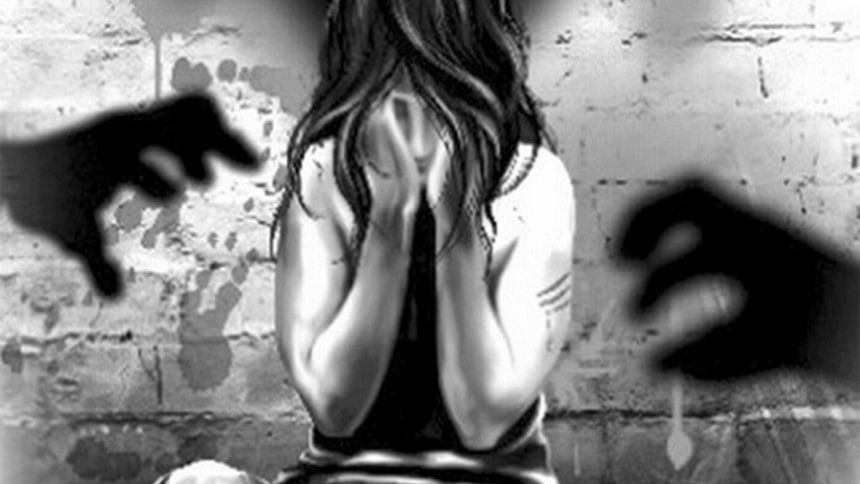 The condition of the sixth grader, who was gang-raped in Bhola on August 11, deteriorated yesterday.
"She bled again from her injuries. We have given her some medicines to stop the bleeding. If those do not work, she will be operated on tomorrow [today]," said Dr Bilkis Begum, coordinator at the One-Stop Crisis Centre at Dhaka Medical College Hospital (DMCH).
Family members and doctors said the 12-year-old girl showed signs of trauma on Friday night. She woke up several times during the night and said she had nightmares about being sexually abused.
Bilkis said they offered physiological counselling to the victim.
A brother of the victim yesterday said his sister could not identify him and other relatives unless they were introduced to her.
Her condition had improved slightly on Friday, five days after she had been violated allegedly by her two neighbours.
The schoolgirl was brought to the DMCH early on Thursday after doctors at hospitals in Bhola and Barishal had failed to stop the bleeding.
Family members said she was raped at her aunt's house on the eve of Eid-ul-Azha when she went there to have mehendi on her arms.
While she was waiting on the veranda, Al Amin, 27, a tenant at the house, gagged her with a strip of cloth and forced her into his room, said police.
Al Amin and his associate Manjur Alam, 25, tied her up and violated her, they added.
According to law enforcers, another youth named Jamal Akand allegedly assisted the duo in the crime. The victim's father filed a case accusing the three.
Al Amin and Manjur were killed in a "gunfight" with police on Wednesday. The other accused is now behind bars.