Myanmar Border: BGB, BGP start joint patrols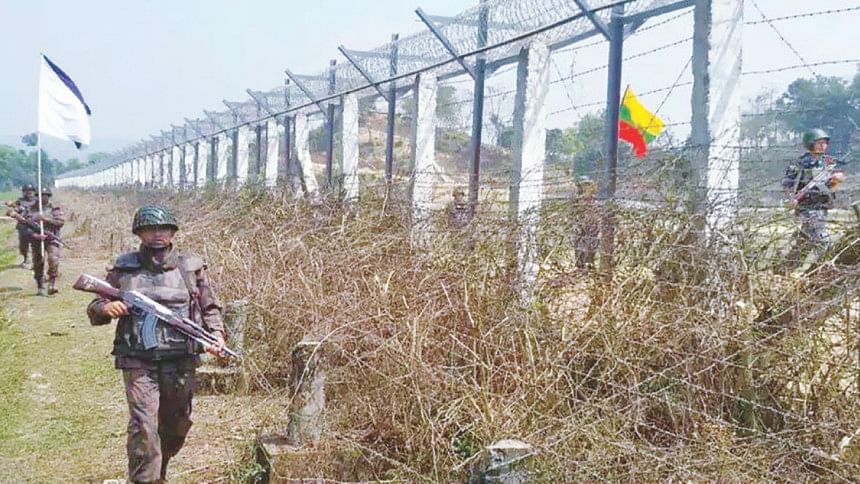 Border Guard Bangladesh (BGB) and Border Guard Police (BGP) of Myanmar have jointly conducted a patrol along the Bangladesh-Myanmar border yesterday morning.
Lt Col Manjurul Ahsan Khan, commanding officer of Border Guard Bangladesh (BGB) 34 Battalion, said the drive was a part of border management and started in Bandarban's Ghumdhum area.
It will continue over the next few days, he said.
"The joint patrol will improve the relation of the border forces of the two countries and strengthen their policies," he added.
Rohingya leader Dil Mohammad said, "We hope the joint patrol will be able to bring peace to the people on no man's land."
On March 6, the border forces of the two countries conducted another joint patrol on the Naf river to improve harmony between two neighbouring countries.
Recently, Myanmar security forces started building bunkers and barbed-wire fences along the border as well as carrying out patrols across Tambru area under Naikkhyangchhari in Bandarban which sparked fears among the Rohingya refugees stranded on no man's land near Bangladesh-Myanmar border.