Moin to face legal action
He apologises for deer killing video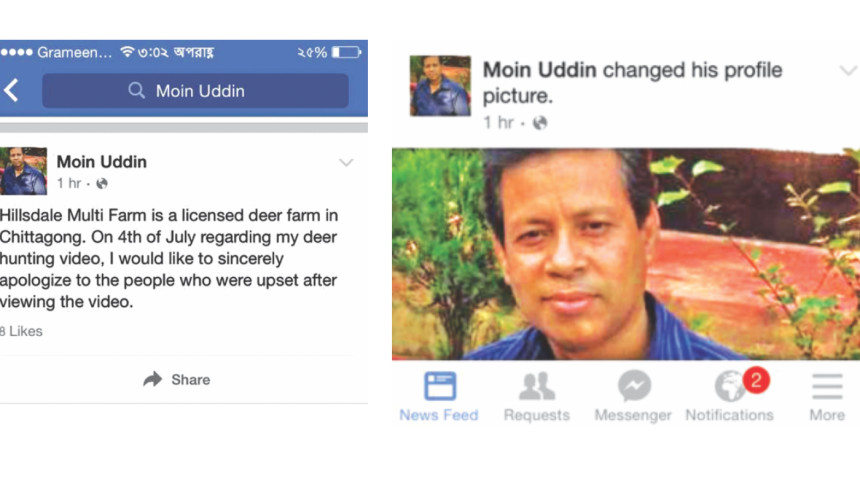 The Department of Forest (DoF) is going to take actions against Moin Uddin, who illegally shot and slaughtered a spotted deer in his farm and released the video of it online last week.
"We will file a case against him for the killing in violation of the Spotted Deer Rearing Policy 2009. We'll also recommend that the license of his Hillsdale Multi Farm be revoked," said Golam Mowla, Chittagong divisional forest officer (wildlife) of the DoF, yesterday.
Though the farm manager had failed to show the license when the DoF officials raided the farm on Thursday, he submitted it yesterday, Mowla told The Daily Star.
Meanwhile, after a report published in this newspaper yesterday, Moin Uddin in a Facebook post apologised "to the people who were upset after viewing the video".
However, he did not apologise for the killing. Rather, in an apparent attempt to justify his action, he stressed on the fact that it happened inside "a licensed deer farm".
This correspondent sent several messages to Moin Uddin on Facebook but he never responded.