Maitree to run 6 days a week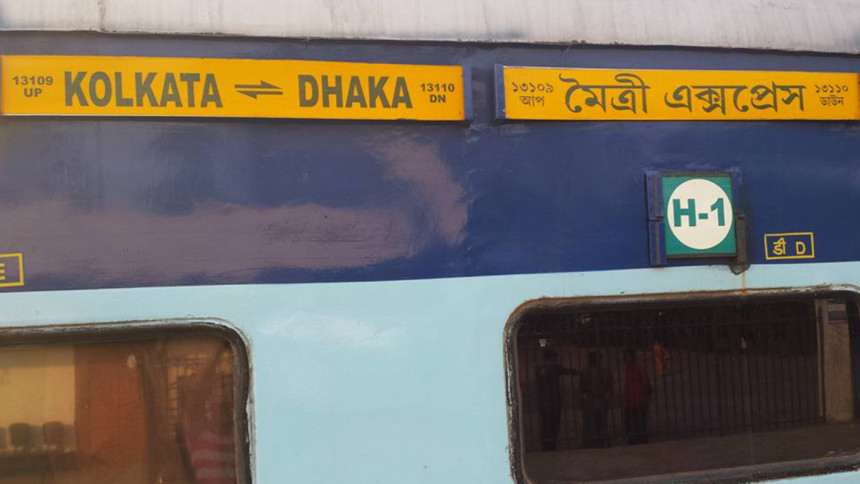 Bangladesh Railway has started working to increase the number of trips between Bangladesh and India.
Once the proceedings are completed, Maitree Express, on Dhaka-Kolkata route, would run six days a week instead of four and Bandhan Express, on Khulna-Kolkata route, would run three days a week instead of one.
Miah Jahan, additional director general (operation) of BR, yesterday told The Daily Star that they had started discussion with their Indian counterpart in this connection.
"We will send proposal [to Bangladesh's railway ministry] to increase the number of the trains soon," he added.
The date will be set after submitting the proposal to Bangladesh railway ministry. There are many things involved in the process such as timing, slot availability and others, he said, adding that they would further discuss the matter with their Indian counterpart after the proposal is submitted.
BR has taken the initiative after Railway Minister Nurul Islam Sujan visited India early last month.
At a meeting with Indian Railway Minister Piyush Goyal on August 6, both the ministers agreed to increase frequency of the trains and reduce running time of Maitree Express, railway sources said.
MAITREE PERFORMING WELL, BANDHAN POORLY
Railway officials said the passengers' response on services of Maitree Express was "good" but in case of Bandhan Express it was the opposite.
The operation of Dhaka-Kolkata train service resumed on April 14, 2008, ending the 43-year pause in the route as two passenger trains called the Maitree Express started simultaneously from Dhaka and Kolkata.
The passenger train service between the two countries that was introduced during the British rule was snapped in March 1965 because of India-Pakistan war.
In November 2017, the authorities officially launched end to end customs and immigration services for the passengers of Maitree Express to make rail journey more comfortable and cutting down the duration of the trip.
"Response of passengers [for Maitree Express] is very good now after the launching of end to end customs and immigration services," Miah Jahan said.
Bandhan Express, with 456 seats, was launched on November 16, 2017 and now being operated on Thursday. However, the train service has not caught on as a route of choice among passengers.
According to a local railway official, Bandhan Express was performing poorly as it ticket price is higher and it runs only once in a week.
Seeking anonymity, the railway official said the train was incurring a loss of Tk 7 lakh on each trip.
"Reducing travel fare and increasing number of trips can change the scenario," he added.