For love of fish
Poush Sangkranti observed with fresh-water fish fair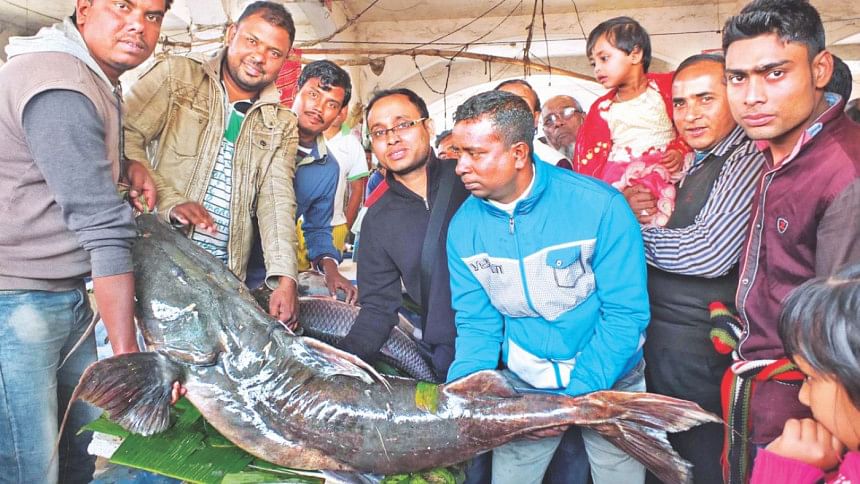 This is not one of those usual fairs where craft items from weavers and potters are the main attractions. This is a fair where people rush for the love of fish, all kinds of fresh-water fish.
Every year, the fair starts in the afternoon of January 13, the day before Poush Sangkranti, on the bank of Kushiara in Sherpur under Moulvibazar Sadar upazila. Marking especially the end of the Bangla month, Poush, it ends on the first day of Magh.
Fishermen and fish traders from the entire Sylhet region wait through the whole year for an opportunity to be present in the fair with rare species and giant sizes of local, fresh-water fish.
The 200-year old fair sees thousands of people gathering for selling or buying fish.
For a lot of people, this fair is very special as it offers even those varieties of fish, such as magur, which is facing extinction from our fresh water bodies.
In this year's fair, Modhu Miah, a fish trader, brought a baghair weighing 50 kgs. He demanded Tk 120,000 for his giant fish.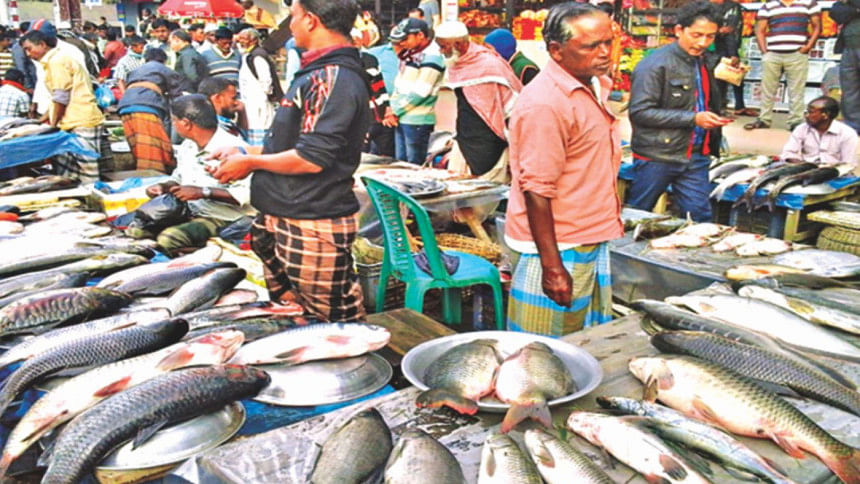 He displayed a big Aair for which he demanded Tk 20,000.
Mokbul and Awal are fish traders who came from neighboring districts with many small varieties of local fish.
Msaud Hasan, another fish trader, had been attending the fair for the past eleven years. He brought a baghaair fish weighing at least 115kgs. He demanded Tk one lakh for the fish caught from the Kushiara river.
Big sized boal, aair, chital, rui, katla, koi, magur, etc. attracted the crowd, particularly children and youngsters.
Chhikon Miah, a fish trader said, the fair used to be held at Monumukh, where the river Monu meets with the Kushiara.
Zamindar of Sadhuhati in Maulvibazar Sadar upazila had introduced this fair at the beginning of the last century.
As that place was eroded by the Monu, the fair has been shifted to Sherpur since the 1970s, local people said.
This year, the district administration leased out the venue through auction at Tk 17 lakh. Though it had started as a fish fair, household goods, handicrafts, toys, sweetmeats, fruits and many other items are available at the fair nowadays.