Humiliated, scared, she took her life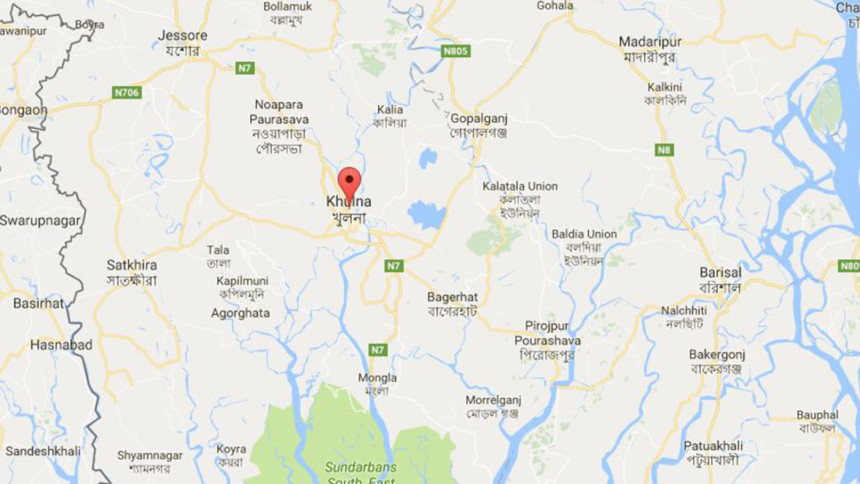 Chadni's dream was to become a doctor and make her parents proud. But she is gone, the dream is gone too.
Harassed by a youth for around a year, the 12-year-old appeared to have taken her own life on Friday "fearing abduction and further humiliation", said police.
Her body was found hanging from the ceiling of her home in Khulna city.
Talking to this correspondent yesterday, Samsur Nahar Chadni's father Rabiul Islam, who works as a guard at a private bank in Jessore, said one Shuvho of nearby Harintana Moddho Para area frequently harassed his seventh-grader daughter on her way to and from school.  
After the girl, who used to live with her mother at their one-storey building in Labonchara area, informed Rabiul about the matter, he went straight to Shuvho's parents and requested them to ask their college-going son to stop the harassment.  
The request, however, fell on deaf ears, said Rabiul.
On Friday evening, Shuvho's father Shah Alom along with a local influential woman, Mafia Begum, went to Chadni's home and asked the girl whether she liked Shuvho. Shuvho and some of his friends were also present.
"The woman rebuked and slapped my daughter after she said she hated Shuvho," Rabiul said, adding that the woman was a local community leader. 
He also said as he protested the matter, Shuvho and the other youths started beating him and tried to abduct Chadni.
Horrified, the girl ran straight into her room and locked it. 
When her mother, Robina Akhter, started screaming, Shuvho, his father, his friends and Mafia Begum fled. Later, the parents somehow opened the door and discovered the girl dead, said police, quoting Rabiul.
On information, police recovered the body and sent it to Khulna Medical College Hospital for autopsy.
The next day, Rabiul filed a case against five people, including Shuvho, his parents and Mafia Begum, with Labonchara Police Station under the Women and Children Repression Prevention Act, said the OC, Shafiqul Islam.
"We've detained Mafia Begum. We're interrogating her," he said, adding, the other accused were on the run and they were trying to arrest them as well. 
Rabiul said, "My little daughter was very good in her studies and secured GPA-5 in her primary school certificate exams. She dreamt that she would become a doctor someday, but all our hopes are now over.
"She took her own life to avoid her abduction and further humiliation through it… I want nothing but justice."
Several classmates of Chadni at Government Coronation Girls High School in Khulna city also said Shuvho used to tease her on her way to and from the school.
The teachers and the students of the institution formed a human chain in front of the school building yesterday, demanding immediate arrest of all the culprits.
Chadni was buried near her home on Saturday.
Her only brother studies at a private university in Dhaka and elder sister lives with her husband at another place in Khulna.