First case of Zika found in 2014
Says state minister for health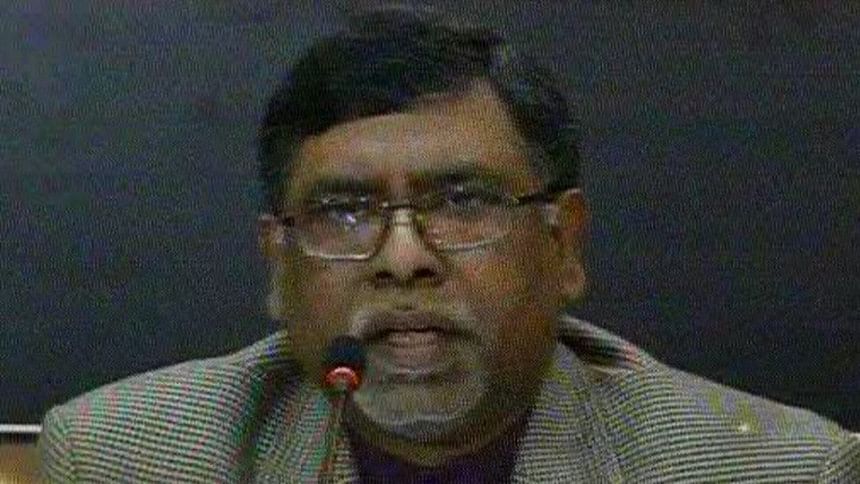 Medical researchers in Bangladesh have detected the first case of Zika virus, ringing alarms for the authorities to take strong preventive measures at the early stage.
"The trace was found in the blood sample taken in 2014 from a sexagenarian man in Chittagong," State Minister for Health Zahid Maleque told a press briefing at his office yesterday.
"The person is now at home and is doing fine," said Prof Mahmudur Rahman, director of the Institute of Epidemiology, Disease Control and Research (IEDCR).
He had given his blood sample to test for dengue, which came out negative.
Tests of 159 blood samples taken from people who came to his contact, however, suggest that the virus has not apparently transmitted to anyone.
Prof Mahmudur Rahman said they conducted dengue surveillance in 2013-14 after collecting 101 blood samples from IEDCR, Dhaka Medical College, Chittagong Medical College, Uttara Adhunik Medical College and Khulna Medical College.
As Zika virus has been spreading quickly in different parts of the world, mostly in the South American and Asia Pacific regions, the IEDCR tested the samples and one blood sample came positive for Zika virus on March 13, he told The Daily Star.
"We are not sure how and from where the virus got to Bangladesh," he said, asking people not to panic but to be careful about mosquito bites.
The Zika virus spreads through aedes mosquitoes, the same species that carry the viruses of dengue and chikanguniya. It may also transmit from infected pregnant mother to child and through intercourse with infected male partner, the IEDCR says.
The most common symptoms of Zika virus disease are fever, rash, joint pain, and conjunctivitis (red eyes). The illness is usually mild and symptoms last from several days to a week, according to the Centers for Disease Control and Prevention (CDC) of the US.
Zika fever in pregnant women is associated with microcephaly, but it is unclear whether the virus is the cause. In adults, an association with the neurologic condition Guillain-Barré syndrome has been found.
According to the WHO, Zika disease usually requires no specific treatment. People sick with Zika should get plenty of rest, drink enough fluids and treat pain and fever with common medicines.
If symptoms worsen, the affected should seek medical care and advice. There is currently no vaccine available, it says.
"Prevention is the best way. In this case, the authorities need to take strong measures to destroy the breeding places of mosquitoes," Prof Mahmudur Rahman said.
People, especially pregnant women, need to be careful so that mosquitoes cannot bite them, the IEDCR warns.
Using mosquito nets at night, wearing long-sleeved clothes and trousers, using nets with doors and windows, using anti-mosquito spray and most importantly, destroying or removing any breeding grounds for mosquitoes are some of the preventive measures, it adds.
The city corporations and other relevant authorities need to work rigorously in this regard, Prof Mahmudur Rahman said.
Prof Deen Mohammad Noorul Huq, DG, Directorate General of Health Services, and Prof KAM Shamsuzzaman, director (Communicable Disease Control), DGHS, were also present at the press conference.