Innovative approaches to preventing dengue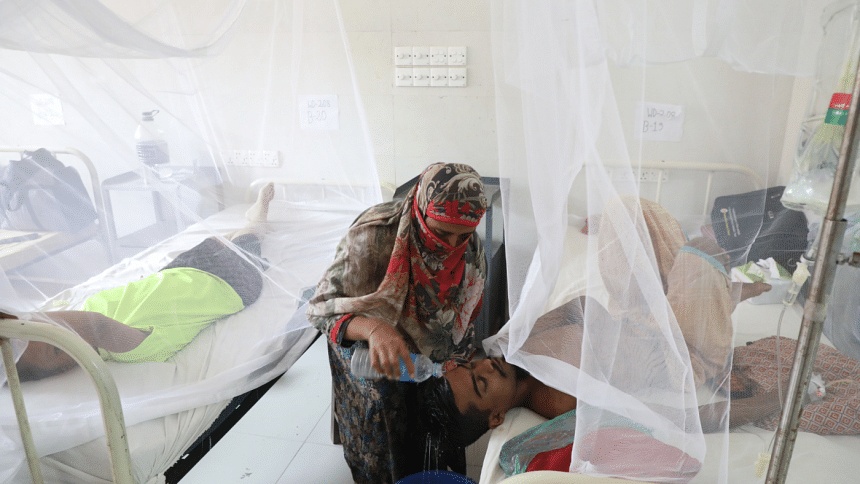 The number of dengue fatalities this year has increased to 716 from 281 in 2022, making this the deadliest dengue year since the first outbreak in Bangladesh in 2000. A total of 1,45,335 dengue cases have been reported this year.
Dengue continues to pose a significant global health threat. With the increasing incidence of infections and the potential for severe outbreaks, it has become crucial to explore innovative methods to prevent its spread.
One novel strategy includes introducing the bacterium Wolbachia into Aedes aegypti mosquitoes, which are the principal carriers of dengue. Wolbachia is known to hinder these mosquitoes' ability to transmit the dengue virus to humans. When Wolbachia-infected male mosquitoes mate with uninfected females, the resulting eggs do not hatch, resulting in a decrease in mosquito numbers over time. This strategy has demonstrated extraordinary efficacy in field-testing.
Apart from this, other methods have also been used. Advancements in genetic engineering have led to the development of genetically modified mosquitoes that are resistant to dengue virus infection.
Lastly, traditional mosquito control focuses on eliminating adult mosquitoes, but targeting mosquito larvae can be equally effective. Innovative methods include deploying larvicide-impregnated oviposition containers – artificial breeding sites for mosquitoes that contain larvicidal agents. These containers attract female mosquitoes to lay their eggs, but the larvae are exposed to the larvicide, disrupting their development and preventing them from becoming disease-transmitting adults.
In the battle against dengue, innovation is key. These strategies, when integrated with existing methods, have the potential to reshape the landscape of dengue prevention. However, it's essential to balance these innovations with rigorous research, ethical considerations, and continuous evaluation to ensure their long-term efficacy and safety.
Obaida Karim
Research associate, Brac James P Grant School of Public Health.