Brazil's Rousseff vows to win Zika 'war'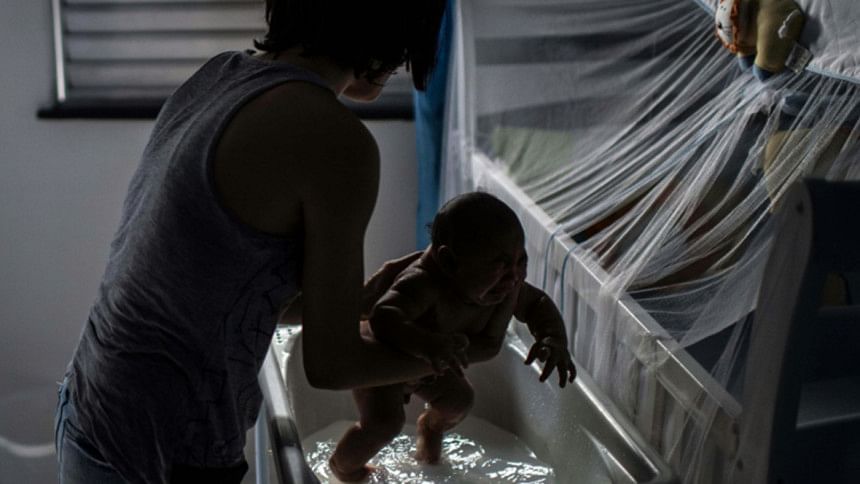 Brazilian President Dilma Rousseff vowed to "win the war" against the Zika virus, but some experts criticized her government's response and warned the Olympics could fuel the disease's spread.
The tropical virus is blamed for cases of brain damage in babies as it sweeps through Latin America, and Rousseff, whose government is deploying 220,000 soldiers to help eradicate the mosquitoes that transmit it, likened the outbreak to a battle.
"As long as (the mosquitoes) are reproducing, we are all losing the battle. We have to mobilize to win it," she said.
"We are going to win this war. We are going to show that the Brazilian people are capable of winning this war."
Her comments came after her own health minister warned Brazil was "losing the war against Aedes aegypti," the mosquito that carries the virus.
Rousseff and US President Barack Obama agreed Friday to launch a high-level bilateral group to develop a vaccine.
The initiative will be based on an existing cooperation agreement between Brazil's Butantan Institute of biomedical research and the US National Institutes of Health.
Obama has already led calls for faster research on the virus, but experts warn the hunt for a vaccine could take years.
At the epicenter of Brazil's outbreak, in Bahia state in the northeast, one health expert deep in the trenches of the Zika fight accused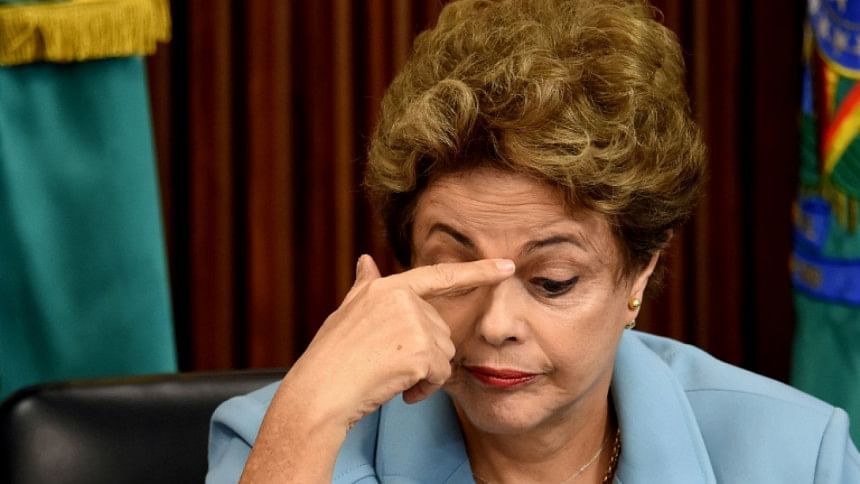 Rousseff's administration of acting too late, and warned that the Olympics in Rio de Janeiro pose a transmission risk. "The Brazilian government has not fought the mosquito population. That is Brazil's great sin," said Gubio Soares, a virologist at the Federal University of Bahia who was the first to isolate the Zika virus in Brazil, in April last year.
"Cities are not fulfilling their duty to hire qualified people (for mosquito eradication). Campaigns to fight mosquitoes are insufficient."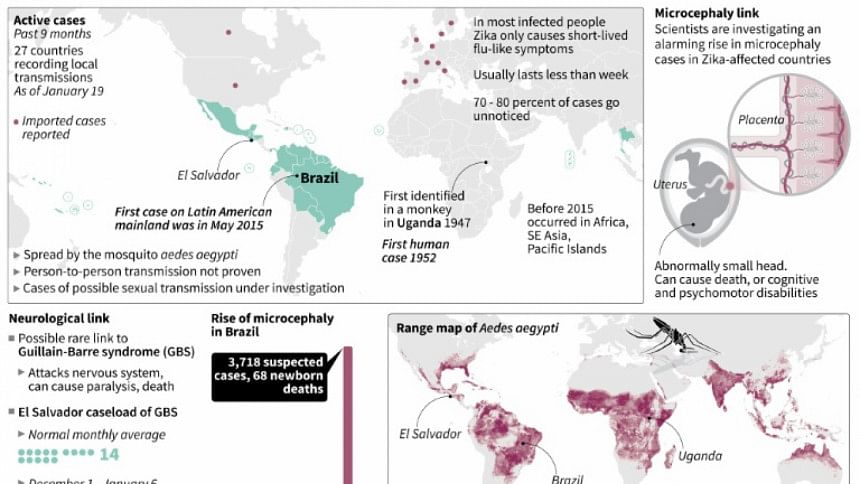 Despite promises by authorities in Rio de Janeiro to step up mosquito control measures for the Olympics in August, Soares warned that the Games -- which are expected to bring hundreds of thousands of visitors from around the world -- risked turning into a vector.
"I don't think (Zika) will threaten the Games, but it will be a source of transmission," he told AFP.
Since Zika, which originated in Africa, was detected in Latin America last year, there has been a surge in babies born with microcephaly, or abnormally small heads.
Brazil, the hardest hit, sounded the alarm in October, when a rash of microcephaly cases emerged in the northeast.
Since then, there have been 270 confirmed cases of microcephaly and 3,448 suspected cases, up from 147 in 2014.
The otherwise mild Zika virus is also suspected of causing a rare neurological disorder called Guillain-Barre syndrome in some patients, in which the immune system attacks the nervous system, causing weakness and sometimes paralysis.
Most patients recover, but the syndrome is sometimes deadly.
Small army of fumigators
The World Health Organization warned Thursday that Zika is spreading "explosively" through the Americas, predicting up to four million cases.
The WHO expects the virus to spread to every country in the Americas except Canada and Chile. It is currently present in 23 countries and territories in the region.
On Friday, Ecuador confirmed 22 cases plus an additional 67 suspected cases, although none involved pregnant women.
Thirteen of those with the disease are believed to have contracted it within the country, Ecuadoran Health Minister Margarita Guevara said.
Jitters over Zika, which causes flu-like symptoms and a rash, have spread to the United States and Europe, where dozens of returning travelers have been diagnosed with the disease.
Several governments have warned pregnant women against traveling to affected countries, and several major airlines are now offering refunds to expecting mothers booked for travel to Latin America.
Colombia, Ecuador, El Salvador, Jamaica and Puerto Rico have meanwhile warned women to avoid getting pregnant.
In Brazil, authorities have deployed a small army of sanitation workers to fumigate against mosquitoes and clean up the stagnant water where they breed.
Brazilian officials say they are handing out insect repellant -- whose price has gone up since the Zika outbreak began last year -- to 400,000 pregnant women on social welfare.
There is currently no specific treatment for Zika, and no way to prevent it other than to avoid mosquito bites.