DU expels 1, suspends 6 for assault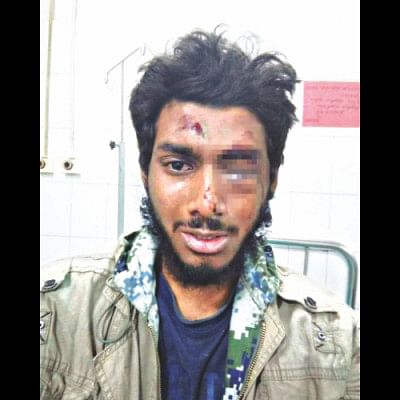 The Disciplinary Board of Dhaka University yesterday recommended expulsion of a BCL activist and suspension of six others to the university syndicate for assaulting a student on February 6.
The board, comprising the VC, deans, provosts and the proctor, decided it during a meeting chaired by VC Prof Akhtaruzzaman, said Proctor Prof AKM Golam Rabbani.
"We made the recommendation after considering the probe body report that found these students' involvement in the attack," said Prof Rabbani.
Assistant Secretary of Salimullah Hall unit BCL Omar Faruk, who reportedly initiated the attack on Ehsan Rafiq, a second-year student of the Department of Disaster Science and Management, has been recommended for expulsion.
The board also suggested suspending BCL hall unit assistant secretaries Ruhul Amin Bappery, Fardin Ahmed Mugdho, members Samiul Islam Sami, Ahsan Ullah, and deputy training affairs secretary Mehedi Hasan Himel for two years, while it recommended suspension of its Vice-president Ariful Islam for one year.
The BCL central unit also suspended Omar, Mehedi and Ruhul on February 7, following the attack.
On February 6, BCL activists beat up Ehsan as he asked Omar to return the calculator the latter borrowed. Ehsan suffered injuries to his right eye.
The attackers then took Ehsan to Dhaka Medical College Hospital and told the doctors that he had an accident.
After Ehsan's return from DMCH, he was "confined" to a room for eight hours by BCL hall unit President Tahsan Ahmed Rasel and his followers, so that news of the assault could not spread.
"There is still no visible improvement in his right eye and he can hardly see anything with it. He hasn't been able to sleep the last few days," his father Rafiqul Islam told The Daily Star.