Don't misquote me: CJ to media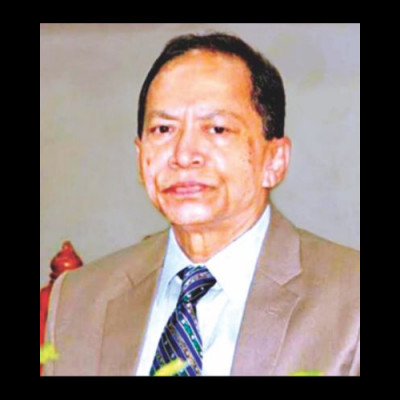 Chief Justice Surendra Kumar Sinha yesterday called on journalists not to "misquote" him and said some of his remarks made in the court had been "distorted", which embarrassed him.
"This put me in an embarrassing situation," he said during a book launching ceremony at the Supreme Court.
He said confusion was created centring him and that it was not possible for him to address something arranging a press conference.
Justice SK Sinha was addressing the launching ceremony of "Judicial Interpretation", a 1,200-page book by Moulvibazar-based lawyer Shanti Pada Ghosh at the Bangladesh Supreme Court Bar Association Auditorium.
On the month of mourning, he said some misguided people were involved in the killing of Bangabandhu Sheikh Mujibur Rahman.
Justice SK Sinha, who reviewed and delivered the final verdict on the case, said the prosecution's case and the investigation were riddled with faults. He would write "something" on the nation's saddest event in future, he said.
There were faults in the investigation of the jail killing case too, the chief justice added.
The chief justice urged the judge and lawyer communities to uphold the spirit of the judiciary. He said Ghosh's book would be helpful to young and aspirant lawyers.
Renowned jurist Dr Kamal Hossain at the ceremony said the country's judiciary has a glorious history and that an independent judiciary is a prerequisite for a sovereign and independent country.
Conspiracies had been hatched on a number of occasions to taint the judiciary and the country's constitution, he said, urging lawyers to be united in following the constitution and protecting the pride of the judiciary.
Supreme Court Bar Association President Zainul Abedin said a vested quarter was trying to spread the venom it had for the chief justice following the SC verdict over the 16th amendment.
Lawyers Shanti Pada Ghosh, Subrata Chowdhury and Tobarak Hossain, among others, spoke.