Digital Security Bill: No discussion with stake-holders
Says JS body chief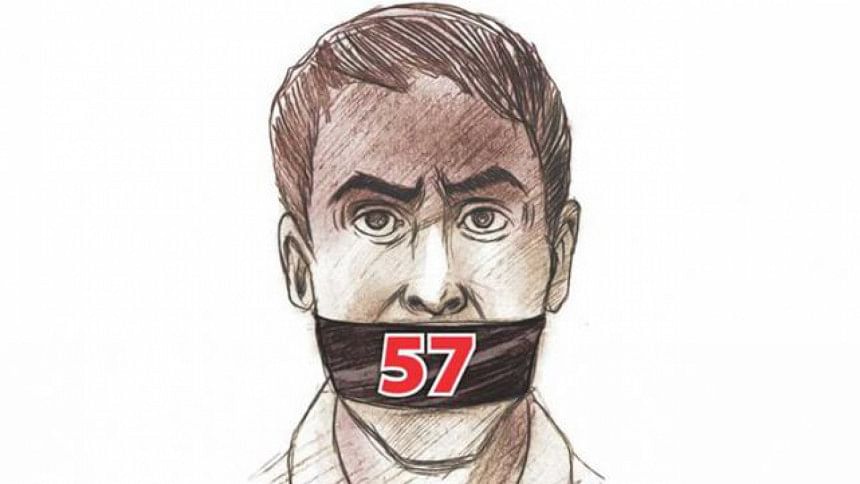 The parliamentary standing committee on the post, telecom and IT ministry will not sit with any stakeholders to review the proposed Digital Security Bill-2018 despite the government's assurance that all the stakeholders will be consulted before getting the bill passed in parliament.
The bill was placed in Jatiya Sangshad on April 9 amid concern from different quarters, including Shampadak Parishad, a platform of editors of national dailies, and rights activists, over incorporating the contents of the controversial section 57 of the ICT Act and some strict provisions in it.
Before sending the bill to the parliamentary body for scrutiny, ICT Minister Mustafa Jabbar assured the House that it would be possible to include any section in the proposed bill for protection of journalists or exclude any section that goes against people's interest.
The committee has been given four weeks to submit its report to the House.
Talking to this newspaper on Tuesday, Imran Ahmed, chief of the parliamentary standing committee, said they have no plan to sit with journalists or other stakeholders.
"The ministry concerned prepared the bill following consultations with different stakeholders and vetting by the law ministry. The cabinet in a meeting, chaired by Prime Minister Sheikh Hasina, also approved the draft act. Therefore, we don't need to sit with stakeholders for further talks."
The standing committee has "no jurisdiction" to hold meetings with journalists or other people concerned to take suggestions, he added. 
However, section 213 of the Rules of Procedure of parliament says, "A committee shall have the power to regulate its own procedure. A committee may obtain cooperation and advice from any expert in its respective field, if deemed necessary."
ICT Minister Mustafa Jabbar opposed Imran Ahmed's views on inviting stakeholders for talks. "They [standing committee members] can sit with anyone they deem necessary to take opinion or to discuss the proposed bill."
Journalists have been demanding the government finalise the proposed law following discussions with stakeholders. They feared freedom of the press and freedom of expression would be gagged if the proposed bill was passed. They specially mentioned section 32 of the bill in this regard.
According to section 32, a person may face up to 14 years in jail or Tk 25 lakh in fine or both on charges of computer spying or digital spying if he or she illegally enters the offices of government, semi-government, autonomous or statutory bodies and collect or preserve or send any top secret or secret documents through a computer, digital device, computer network, digital network or any electronic form and help others to do so.
The offender will face punishments of up to life imprisonment or a fine of Tk 1 crore or both for committing the crime for a second time.
The government on several occasions said section 57 of the ICT Act would be revoked. The section deals with defamation, hurting the religious sentiment, causing deterioration in law and order and instigating actions against any person or organisation through publishing or transmitting any material in websites or in electronic form. Such offences are punishable with maximum 14 years' imprisonment.
The proposed Digital Security Bill splits the offences into four sections (21, 25, 28 and 29) with punishments ranging from three to 10 years' jail.
Senior Jatiya Party lawmaker Kazi Firoz Rashid, also a member of the parliamentary standing committee, said he would insist that the JS watchdog sits with stakeholders.
"The standing committee is not like a post office that it will just deliver documents to the recipients without proper scrutiny. If the committee does not accept my proposal, I will write a note of dissent," he added.