Scrap Digital Security Act
Demands Dr Kamal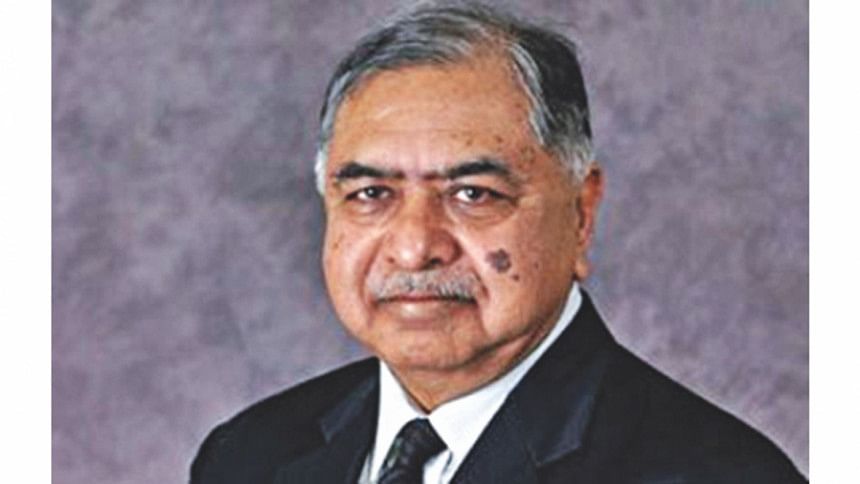 Gono Forum President Dr Kamal Hossain yesterday demanded that the government revoke the recently-passed Digital Security Act.
Speaking at the party's central office in the capital, Dr Kamal also demanded formation of an election-time neutral government and dissolution of parliament before announcement of the election schedule.
Pointing to section 43 of the Digital Security Act, Dr Kamal said it will empower a police official to search, seize and arrest anyone without warrant, causing risk of harassment through abusing the law.
The much-debated Digital Security Bill 2018 was passed in parliament on September 20 with a harsh provision allowing police officials to search or arrest anyone without warrant.
Journalists and rights activists have expressed worries over the new law, saying it was passed without addressing their concerns.
They also said the act goes against the spirit of the constitution and will restrict free-thinking, freedom of speech and freedom of expression. It will also impede independent journalism, they feared.
Gono Forum yesterday held the party's central committee meeting a day after Dr Kamal Hossain-led Jatiya Oikya Prokriya, from a citizens' rally, gave an ultimatum to the government to meet its three-point demand including formation of an election-time government by September 30. 
BNP, nine partners of the BNP-led 20-party alliance, Prof AQM Badruddoza Chowdhury-led Juktofront and some other small political parties extended their full support to the three-point demand.