Desperate move to save pvt banks
Govt to allow state agencies to deposit up to 50pc funds in pvt banks to ease liquidity crisis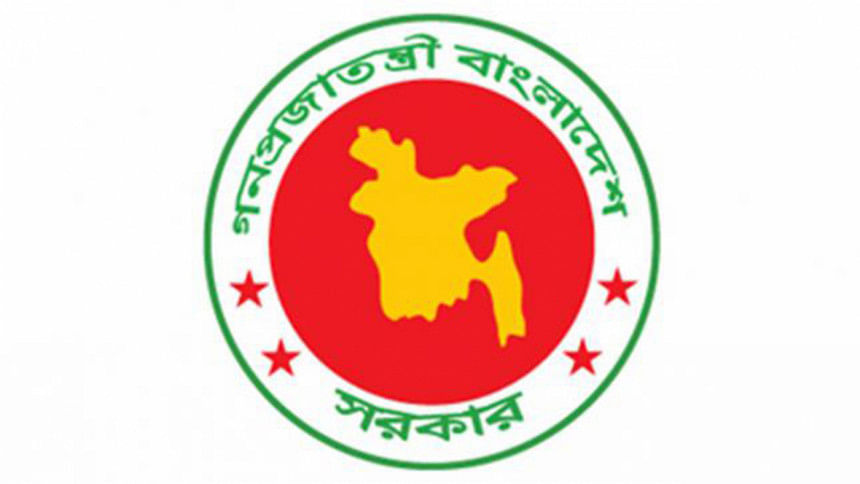 The government will allow state agencies to deposit 50 percent of their funds to deposit in private banks, up from the existing ceiling of 25 percent, to tackle the liquidity crisis in the sector.
The decision was made at a closed-door meeting between private bank owners and Finance Minister AMA Muhith yesterday.
Managing directors of 38 out of the 40 private banks were present at the meeting at the Bangladesh Association of Banks, an organisation of private bank owners, in the capital.
Its Chairman Nazrul Islam Mazumdar told reporters after the meeting that the interest rate on lending had recently entered the double-digit zone because of the liquidity crisis.
"There is no liquidity crunch in the overall banking sector. But private banks are facing this crisis as majority amount of government funds has been deposited in state-owned commercial banks," he added.
The state banks now have excess funds of over Tk 1 lakh crore, he said.
Currently, state agencies are allowed to deposit 25 percent of their funds in private banks and the rest in state banks.
Nazrul also requested the finance minister and Bangladesh Bank to slash the cash reserve requirement (CRR) to 3.5 percent from the existing 6.5 percent so that they have more fund.
This measure will help banks to get an additional Tk 30,000 crore in liquidity, he said. "A huge amount of fund is now stuck in the central bank in the form of cash reserve requirement. The fund cannot be invested and it does not play any role in containing inflation."
The interest rate on lending will come down to a single digit again if the central bank cuts the CRR, said Nazrul, also chairman of EXIM Bank.
The CRR is the minimum amount of the total deposits of customers, which commercial banks have to deposit in the central bank.
The purpose of this reserve is to ensure that banks do not run out of cash.
Nazrul said that another meeting would be held at the Pan Pacific Sonargaon Hotel tomorrow where the finance minister and BB Governor Fazle Kabir will attend.
The CRR issue will be discussed in details in the meeting, he said, requesting journalists not to write negative reports about banks.
Muhith admitted discussing various issues with private bankers.
"The government does not want to create any hindrance to the ongoing momentum of the country's economy. Our target is to achieve a 7.5 percent GDP growth this fiscal year and 7.8 percent next year," he said.
Economic Relations Division Secretary Kazi Shofiqul Azam, Bank and Financial Institutions Division Secretary Yunusur Rahman, Islami Bank Bangladesh Chairman Arastoo Khan, IFIC Bank Chairman Salman F Rahman, Premier Bank Chairman HBM Iqbal, among others, were present at the meeting.
Private banks have been facing liquidity crunch since the beginning of this year due to withdrawal of funds by a number of depositors, including government agencies, a BB official said.
A series of loan scams in Farmers and some other banks created a dent in depositors' confidence in private banks, which subsequently led to the liquidity crisis.
Most government agencies are now reluctant to deposit their money in private banks, thinking that they are fundamentally weak.
Some government agencies have already withdrawn a significant amount of their deposits from private banks, the BB official said.
The situation emerged after Farmers Bank failed to repay more than Tk 852 crore of deposits to its clients.
Between November 2017 and February this year, the BB received complaints from 14 government agencies, four businesses and 21 individuals about the Farmers Bank's refusal to repay the sums.