Crime Against Humanity 1971: Ex-Jamaat MP, 5 others to hang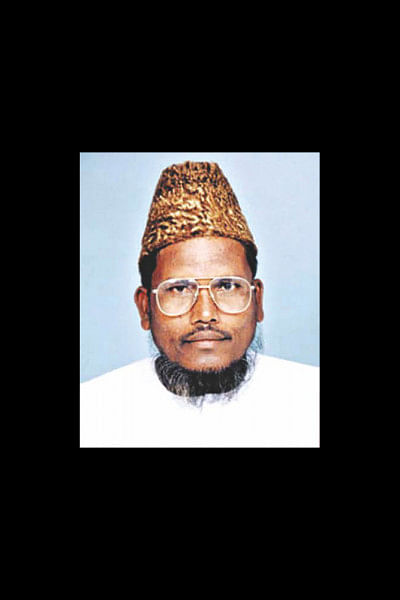 Six Gaibandha men including a former Jamaat-e-Islami lawmaker have been given capital punishment for committing crimes against humanity during the Liberation War in 1971.
"All the offences proved were diabolical in nature for which all the six accused are found to have had contribution, complicity and participation," said the International Crimes Tribunal-1 as it delivered the verdict in a case yesterday.
The three-member tribunal headed by Justice Md Shahinur Islam found the six accused guilty in all three charges of abducting, torturing and killing unarmed civilians brought against them.
The other two members of the special tribunal are Justice Amir Hossain and Judge Md Abu Ahmed Jamadar.
Of the six, Jamaat's ex-MP Abu Saleh Md Abdul Aziz Mia, 65, was the founder and commander of local Razakar force. The other convicts -- Ruhul Amin alias Manju, 61, Abu Muslim Md Ali, 59, Abdul Latif, 61, Najmul Huda, 60, and Abdur Rahim Mia, 62, -- were members of the auxiliary force of the Pakistani army in 1971.
Of them, only Latif is now in jail and the rest are absconding.
The tribunal has directed the home secretary and the inspector general of police to take necessary step to arrest the fugitives.
On execution of the convicts' capital punishment, the tribunal said, "They be hanged by the neck till they are dead."
In last several verdicts, the tribunal said the convicts could be executed "by hanging or shooting."
Syed Sayedul Haque Sumon, conducting prosecutor of the case, expressed satisfaction over the verdict.
Freedom fighters, activists of Awami League and Jubo League brought out processions in Gaibandha Sadar and Sundarganj hailing the verdict, reports Our Gaibandha Correspondent.
On the other side, Khandker Rezaul Alam, defence counsel for Latif, said his client did not get justice and would file an appeal with the Supreme Court.
Gazi MH Tamim, state-appointed defence counsel for the five fugitives, also said they did not get justice and urged them, through media, to surrender by showing respect to the law and the court.
According to the International Crimes (Tribunals) Act, 1973, a war crimes convict can file an appeal with the SC within 30 days from the date of the verdict's pronouncement.
With the latest verdict, the war crimes tribunals have so far delivered 29 judgements against 59 people. Thirty-seven of them have been sentenced to death.
CONVICTS, CHARGES AND PUNISHMENT
Central Sura member of Jamaat, an anti-liberation party, Aziz was elected as lawmaker from Gaibandha-1 (Sundarganj) constituency in 2001. He was also the ameer of the district Jamaat.
Besides the war crimes case, he is an accused of 12 other cases, several of them filed in connection with vandalism and arson carried out during anti-government movements.
In 1971, he was an active member of Jamaat and formed the Peace Committee and Razakar force in his locality, according to the prosecution.
He is notoriously known as "Ghoramara Aziz", a name that people gave him after he had shot dead a horse in a bush mistaking it to be a freedom fighter in 1971.
In its verdict, the tribunal said, "Abu Saleh Md Abdul Aziz alias Ghoramara Aziz, the commander of locally formed Razakar Bahini, was the 'mastermind' of designing plans of attacks directing pro-liberation civilians with an intent to wipe them out -- his dominating position and influence, as proved lead to this conclusion."
Other accused were members of the Razakar Bahini and took part in the crimes.
The tribunal sentenced jail until death to all six convicts for abducting four people and killing one of them at Moujamali village in Gaibandha Sadar upazila.
They were handed down death penalty for two other charges -- killing of a Chhatra League leader and killing of 13 chairmen and members of five unions in Sundarganj.
During a visit to Aziz's house at Chachia Mirganj in Sundarganj, nobody was found there, writes our correspondent.
Locals said Aziz and his family members went into hiding immediately after investigation of the war crimes case had started. Nobody knows their whereabouts, they added.