Cold wave to continue for 2-3 days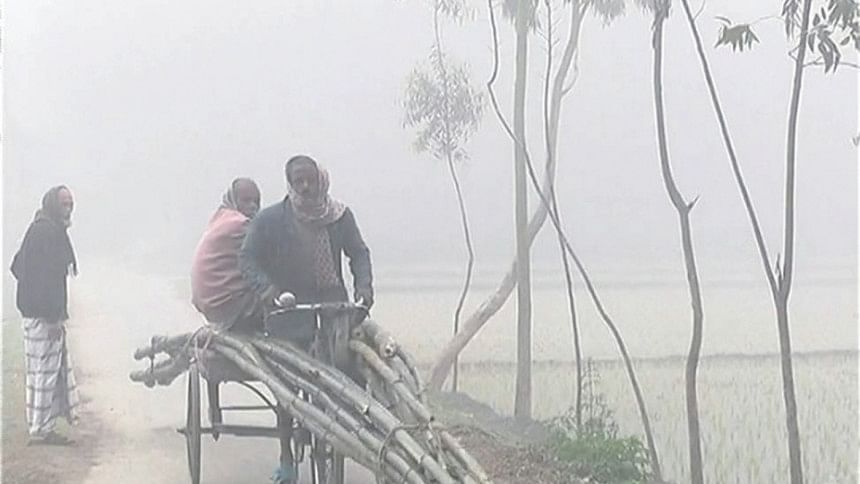 A cold wave will continue to sweep over the country for another couple of days, according to Dhaka Met Office.
The sun has not been visible in the northern region and some parts in the Khulna division, including Chuadanga and Jessore, for a few days as bone-chilling cold set in.
The country's lowest temperature was recorded at 6.1 degree Celsius in Chuadanga yesterday while the lowest temperature of Dhaka was 11.4 degree Celsius.
According to Met office forecast, mild to moderate cold wave will continue to sweep over Rajshahi, Rangpur, Khulna and Barisal divisions and Tangail, Faridpur, Madaripur, Gopalganj and Sitakunda districts. Moderate to thick fog may occur at places over the river basins and light to moderate fog elsewhere in the country after midnight until morning.
Meanwhile, our Kurigram correspondent reports, dense fog and chilling cold have paralysed normal lives in all nine upazilas of the district. 
The lowest day temperature fell by 1 degree Celsius to 9 degree yesterday from the day before, said Nazrul Islam, weather observer of the Rajarhat meteorology department in Kurigram.
Poor people and those belonging to the lowest ladder of society are the worst sufferers.