Tonu Murder
CID talks to doctors on 1st autopsy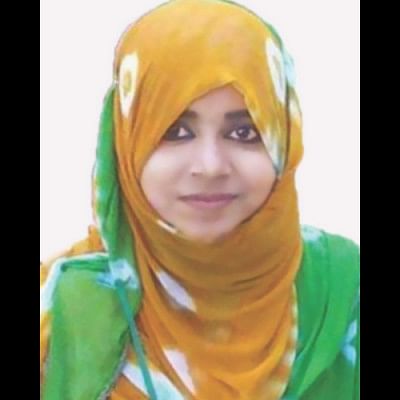 The Criminal Investigation Department (CID) yesterday recorded statements of the doctors who conducted the autopsies on Sohagi Jahan Tonu.
Dr Kamoda Prosad Saha, head of forensic department of Comilla Medical College, and his colleague Dr Sharmin Sultana gave their statements about the first autopsy at the Comilla CID office around 4:00pm.
The investigators talked to them for around one and a half hours.
The first autopsy report stated it found no sign of rape on the body of Tonu, and failed to ascertain the cause of her death. This raised doubts about the autopsy and a court later ordered a second post-mortem.
Emerging from the CID office, Dr Saha told journalists, "They wanted to understand the matter [autopsy]. They wanted to know in details how it was done."
About the report of the second autopsy, he said they will submit it after receiving all the test results.
Asked about an allegation that evidences were destroyed during the first autopsy, Dr Sharmin, who conducted the post-mortem, said: "This is not true."
Tonu, a 19-year-old graduate student, was found senseless a few hundred yards from her residence inside Comilla Cantonment on March 20. She was whisked off to the Combined Military Hospital in Comilla where doctors declared her dead. Many suspect she was raped before being killed.
A CID team led by Deputy Inspector General Mahbub Mohsin yesterday visited the spot where Tonu's body was found and talked to the victim's family.
Later, Special Superintendent Nazmul Karim Khan of the CID's Comilla-Noakhali Division said they were making their sincerest efforts to unravel the murder mystery.
The CID official on Saturday said they had found some clues and would some arrests in two to four days.
PROTESTS ON
Bangladesh Chhatra Union (BCU) yesterday held a "citizens' rally" at the Raju Sculpture on the Dhaka University campus, protesting Tonu's murder.
Teachers, students, politicians, theatre activists and other joined the rally to demand immediate actions to stop murder and torture of women and children.
"The administration is staging a drama in the name of investigating the murder. There is no law and order in the country and only the powerful people can avail justice," said Ashraful Alam Sohel, general secretary of Bangladesh Chhatra Federation, at the programme.
Actress Sumona Soma said the frequent incidents of murder were actually being used to cover up the previous incidents.