Bangabandhu satellite to be ready by next year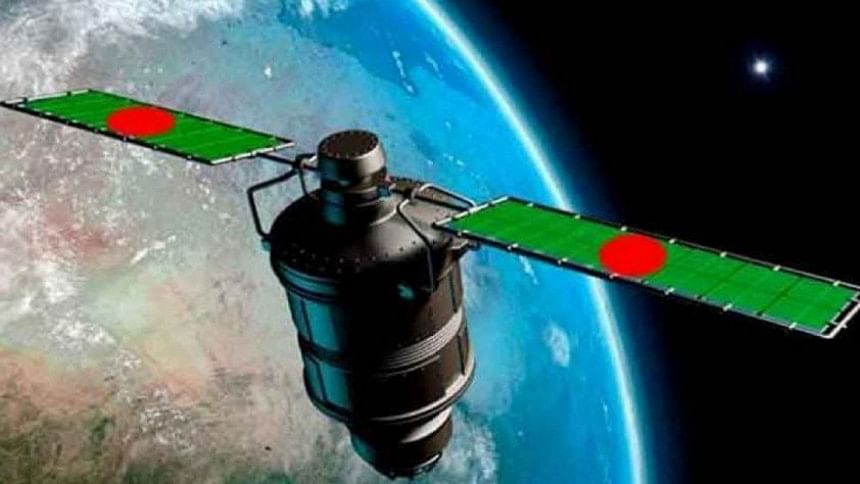 Around half of the country's first satellite, Bangabandhu-1, has been completed and its manufacture will be finished in November next year, says State Minister for Posts and Telecommunications Tarana Halim.
"We will be able to launch the satellite within the deadline of December 16, 2017 as its manufacture process is going on smoothly according to the plan," she said at a press conference at Bangladesh Telecommunications Company Ltd (BTCL) office yesterday.
Thales Alenia Space, a French aerospace manufacturer, is manufacturing the satellite, meant for communication and broadcast services, in France.
Speaking at the press conference, Golam Razzaque, project director of Bangabandhu-1 satellite, said it would take around 12 months to complete the rest of the work.
The cost of manufacturing and launching the satellite is about Tk 1,959 crore, and the total cost of the project is around Tk 2,967.95 crore.
About the optical fibre network, Tarana said the BTCL has already set up over 14,000km fibre optic cable in the country as part of a big project of the ministry to connect the whole country to the internet.
She said, "A total of 22,000km fibre optic cable will be laid across the country gradually, and we will be able to connect all districts, upazilas and unions to the optical fibre network soon."
On the mobile operator Citycell, the minister said the company has to pay the dues of its employees by itself and the ministry and Bangladesh Telecommunication Regulatory Commission (BTRC) have nothing to do with this.
But she would request the authorities of the company to pay their employees' dues as soon as possible, the minister added.
Citycell, the country's first mobile operator, was shut down by the BTRC on Thursday for failing to pay dues to the government.